Arts of Asia Lecture Series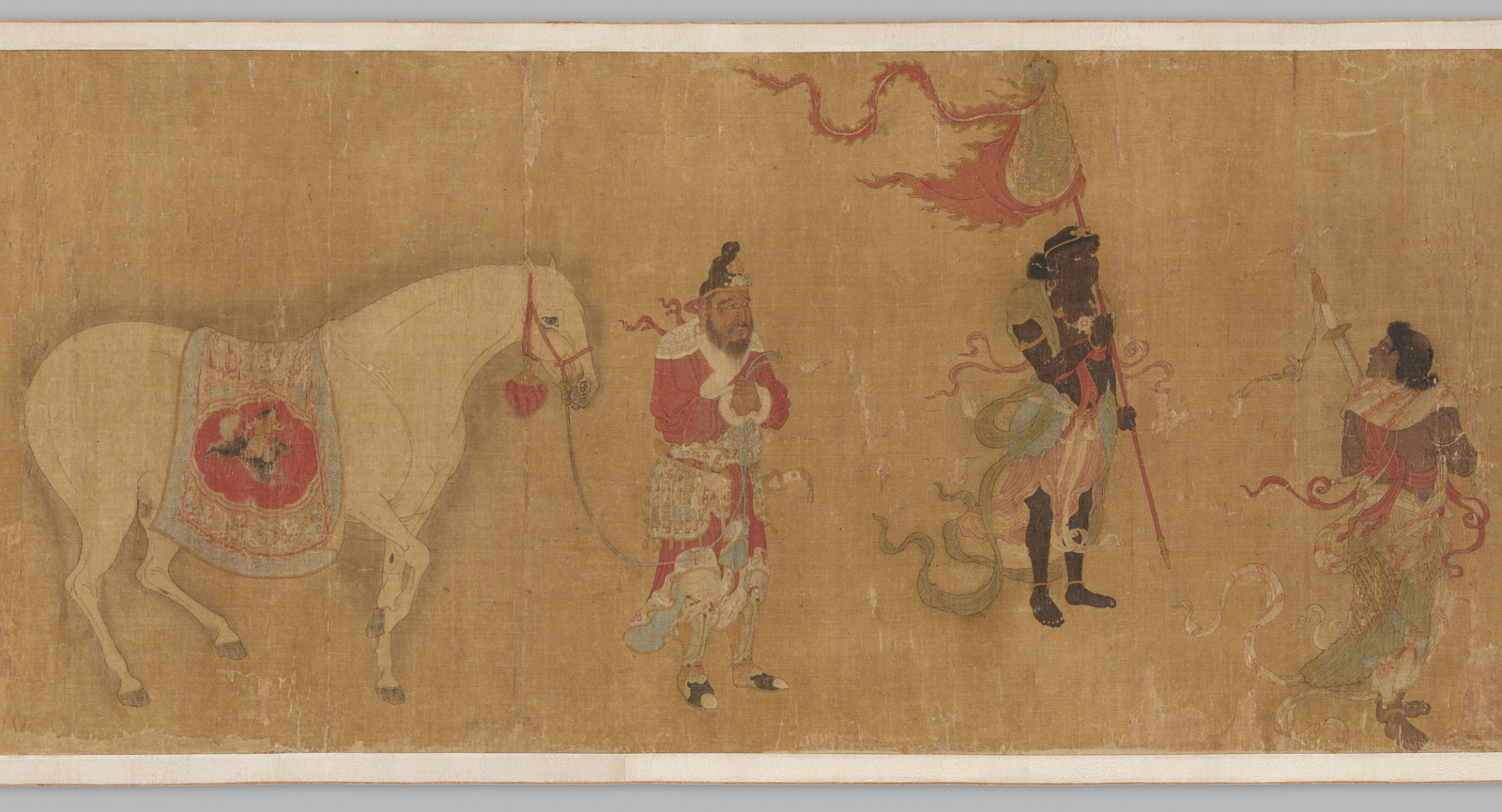 Arts of Asia Fall 2017: Art on the Move Across Asia and Beyond – Part I
Instructor:
Instructor of Record: Pat Berger, UC Berkeley
When:
Repeats every week every Friday until Fri Nov 17 2017.
August 18, 2017
Fee:
$175 Society members, $200 non-members for the series (after Museum admission), $20 per lecture drop-in (after Museum admission), subject to availability
Videos of the lectures are now available on the Asian Art Museum's YouTube channel. Click here to view the available videos from this lecture series. 
This Arts of Asia lecture series launches a two-semester exploration of the centuries of active exchange of art and ideas across the great trade routes of Asia, Europe, and the New World. The renowned scholar Professor Pat Berger of UC Berkeley will be the Instructor of Record for both series. From prehistory and antiquity to the period of the great medieval empires and into the modern era, the arts have been ambassadors of the cultures that produced them, inspiring curiosity, desire, envy, new markets, and even technological espionage. Certain goods—silk, paper, porcelain, gold, gems—transcended cultures. Other goods were attractive because they were exotic.
The fourteen lectures in Fall 2017 will look at the roles of art—ceramics, metalwork, textiles, painting, sculpture, architecture, fashion, and the performing arts—in spreading knowledge and sparking global trade. Leading scholars and curators will share research and insights on how images of the Buddha traveled East, monks on the move 1,300 years ago, Marco Polo's travels during the Pax Mongolica, traffic along the Silk Road and sea routes, the Bodhisattva of Compassion's gender issues, costume exchange East and West, and more. The Spring 2018 lectures will continue the discussion on what happens when art changes hands across cultural borders.
INTRODUCTION
August 18
Marco Polo and the Advent of Global Trade Study Guide
Pat Berger, UC Berkeley
THINGS ON THE MOVE IN THE ANCIENT WORLD
August 25
On Foreign Soil: Merchant Diasporas and the Archaeology of Cross-Cultural Exchanges Study Guide
Sanjyot Mehendale, UC Berkeley
EARLY BUDDHIST EXCHANGES
September 1
Convergence of Hellenism and Buddhism: Gandharan Art Revisited Study Guide
Osmund Bopearachchi, UC Berkeley
September 8
How the Buddha Traveled East Study Guide
Lewis Lancaster, UC Berkeley
September 15
The Many Faces of Compassion: Avalokiteshvara in Asian Buddhism Study Guide
Denise Patry Leidy, Yale University
September 22
Buddhist Pilgrim-Monks as Agents of Cultural and Artistic Transmission:
The International Buddhist Art Style in East Asia, ca. 645–770 Study Guide
Dorothy Wong, University of Virginia
EAST ASIA DURING THE PERIOD OF THE GREAT MEDIEVAL EMPIRES
September 29
A Tang Dynasty Shipwreck and Marine Archaeology Study Guide
Francois Louis, Bard College
October 6
Emulation and Distinction: China in the Art of Japan, ca. 700 – 1200 CE Study Guide
Kristopher Kersey, University of Richmond
October 13
Dialogues across Space & Time: The Written Word in East Asia Study Guide
Kevin Carr, University of Michigan
October 20
The Arts of Byzantium, Armenia & Islam: Age of Transition Study Guide
Helen C. Evans, Metropolitan Museum
October 27
On the Silk or Paper Road:  How Paper Traveled from China to the West Study Guide
Jonathan Bloom, Boston College
November 3
Fashion and Anxiety in Tang China (618 -- 907 CE) Study Guide
Suzanne Cahill, UC San Diego
November 10
Feathered Gowns and Twirling Barbarians: Dance Exchanges Across Central and East Asia in the Tang Dynasty (7th-10th Centuries) and Beyond Study Guide
Emily Wilcox, University of Michigan
November 17
Changing Clothes in Asia: Inspiration vs. Appropriation Study Guide
A panel of Asian Art Museum Curators
Spring 2018: Part II  of ART ON THE MOVE ACROSS ASIA AND BEYOND
Registration Policies
The Society for Asian Art's cancellation policy requires at least one week's advance written notice in order to receive a refund of registration fees. This excludes our Travel programs, which have separate cancellation policies, as well as any programs where a specific refund policy is stated on the event page. Your fees will be returned to you through a check in the mail. To cancel, please contact us.
For programs located within the Asian Art Museum, the museum entrance fee must be paid separately and is not included with your registration fee.
Please note that by registering for a program, you are giving consent to the SAA to be photographed or videoed as a participant.