Member Events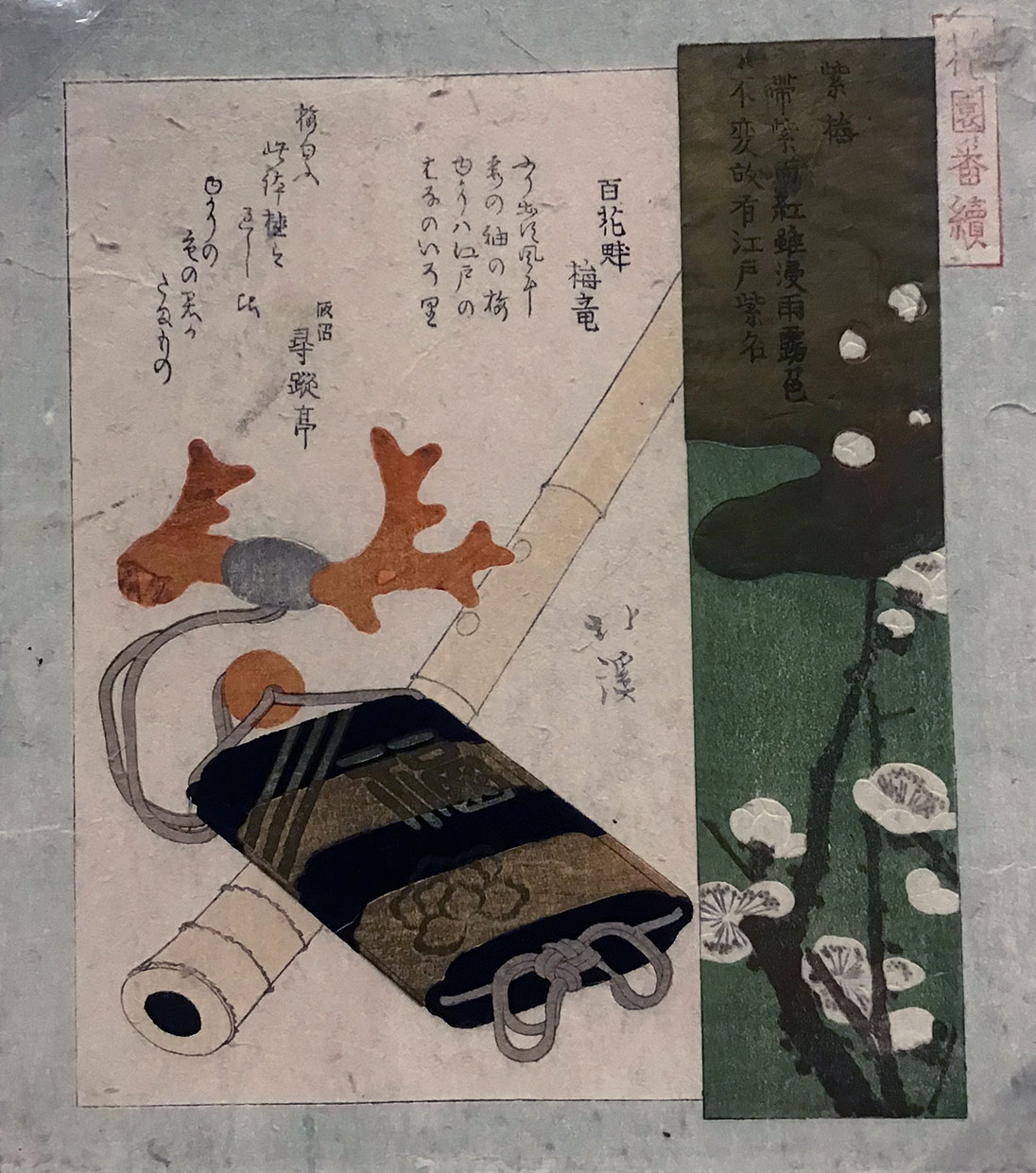 An Intimate Encounter with Ukiyo-e
Place:
Berkeley Art Museum and Pacific Film Archive (BAMPFA), 2155 Center Street, Berkeley
Fee:
$15 Society members MEMBERS ONLY - LIMITED TO 15 PEOPLE
Online registration is now closed for this event. Please contact the SAA office if you are interested in attending the event, and would like to be placed on the waitlist. Thank you.
Join us at the BAMPFA Helzel Works on Paper Study Center for a look at highlights from the museum's ukiyo-e collection, notably a selection of beautiful surimono, specially commissioned and gorgeously carved and printed New Year's prints. Some surimono are by famous artists, such as Hokusai and Kunisada, while some of the most unusual and sumptuous are by lesserknown, but highly refined specialists in this genre: Hokkei, Gakutei, and Chiharu, among others. We will also take a historical look at key works by such masters as Hiroshige (nearly a quarter of the museum's 1300 woodblock prints are by this lyrical artist), Kuniyoshi, Utamaro, and Yoshitoshi.
Our guide will be Lynne Kimura, BAMPFA Academic Liaison, who did her honor's thesis at Cal on mitate-e, woodblock prints that parody literature, legend, and political events (discreetly). Lynne has an MA in Japanese cultural studies from Yale University and has worked with the BAMPFA Asian collections for nearly 25 years.
This event will take place outside of the museum, and space is extremely limited. Therefore we will not be accepting drop ins. Thank you for your understanding and cooperation.
Note: Your registration for this event is consent to be photographed or videoed as a participant for SAA publicity purposes.