Member Events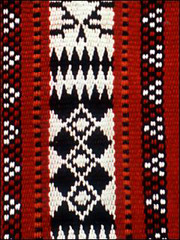 Bedouin Weaving of Saudi Arabia & Its Neighbors
Fee:
$15 Society members, $20 non-members (after Museum admission); online sales are closed, but there is still room and you may pay at the door
Portable and practical, tough and colorful, Bedouin textiles played a vital and functional part in the life of the Arab nomads. Produced on the simplest ground looms, the textiles were long-wearing and beautiful. The Bedouin women – the true craftspeople of the desert – wove to provide the very fabric of day-to-day living. Joy will describe the weaving techniques of the Bedouin as they adapt from their ancient nomadic existence to a settled one. She will also talk about her research and travels in Saudi Arabia. Her work comes at a time when many tribal peoples are losing their cultural traditions.
Joy Hilden is an acknowledged authority on Bedouin textiles. Her work is based on first-hand knowledge gleaned over a 12 year residence in Eastern Saudi Arabia and extensive travels throughout the Arabian Peninsula and the Middle East.
Registration Policies
The Society for Asian Art's cancellation policy requires at least one week's advance written notice in order to receive a refund of registration fees. This excludes our Travel programs, which have separate cancellation policies, as well as any programs where a specific refund policy is stated on the event page. Your fees will be returned to you through a check in the mail. To cancel, please contact us.
For programs located within the Asian Art Museum, the museum entrance fee must be paid separately and is not included with your registration fee.
Please note that by registering for a program, you are giving consent to the SAA to be photographed or videoed as a participant.