Member Events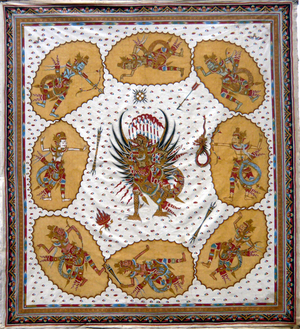 Balinese Art and Its Connections to Temple Art
Place:
Samsung Hall, Asian Art Museum
Fee:
$15 Society members; $20 non-members (after museum admission)
This talk will focus on the connections between Balinese Art and the wider world of Hindu and Buddhist art. With his wide experience and expertise in Balinese paintings and art, Adrian Vickers will attempt to enlighten us to better appreciate the wide range of the world of Balinese art and culture.
Professor Adrian Vickers, Chair of Southeast Asian Studies and Acting Chair of Indonesian Studies at the University of Sydney, Australia, is on a brief visit to the Bay Area, as a Wilbur Fellow doing research at the Museum. His most recent work has been to set up The Virtual Museum of Balinese Painting. 
Note: Your registration for this event is consent to be photographed or videoed as a participant for SAA publicity purposes.