Arts of Asia Lecture Series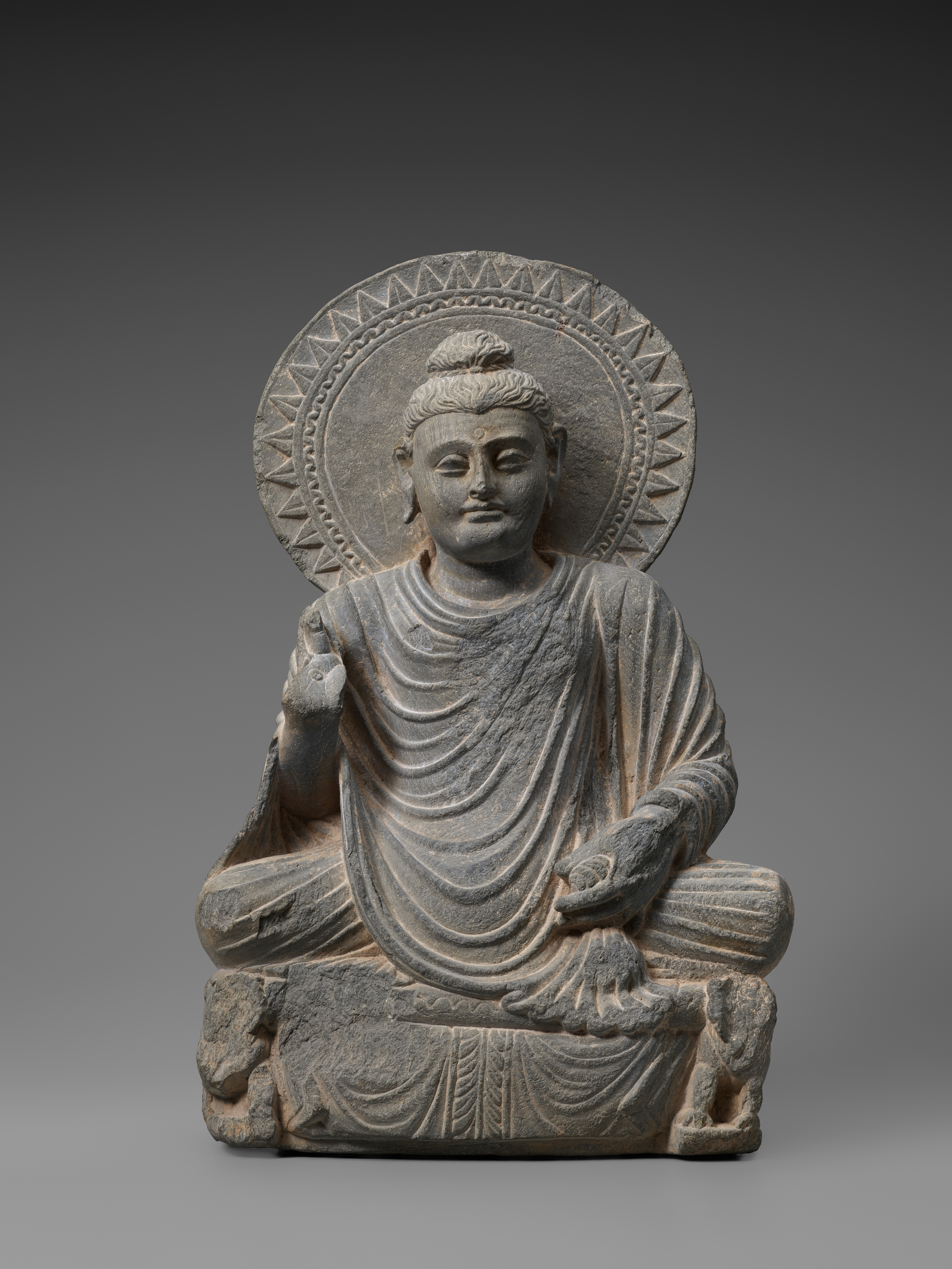 Arts of Asia Fall 2022 Forging New Connections: Asia in the First Millenium of the Common Era
When:
Repeats every week every Friday until Fri Nov 18 2022.
August 19, 2022
Time:
10:30 a.m.-12:30 p.m. Pacific Time
Place:
Samsung Hall, Asian Art Museum & Zoom Webinars
Fee:
Late registration fees are $225 per person Society members and $300 per person non-members for the series. The advance registration deadline of Aug. 12, 2022 is now past. We will only accept drop-ins for individual lectures in Samsung Hall on a space available basis. Drop-in fee is $25 per person per lecture. All in-person fees are after Museum admission.

Society for Asian Art and Asian Art Museum are separate non-profit organizations with separate memberships. Please use the appropriate registration buttons to register for Society programs.
We are now accepting late registrations for the fall lecture series. Please use the registration buttons to sign up and pay the late registration fees of $225 per person Society members and $300 per person non-members.

The Fall 2022 Arts of Asia Lecture Series, entitled "Forging New Connections: Asia in the First Millennium of the Common Era," continues our Spring 2022 ancient Asia series. The 14-lecture fall series is designed to be a survey of Asian cultures with attention to how they used their natural resources and trade routes in the first 1,000 years of the common era.



The series will provide our audience with a better understanding of key cultural and artistic traditions of Asia. Thus, the Fall 2022 series will offer lectures on Armenia and trade until the Mongols, the advent and growth of Islam in Afghanistan, exchanges along the Silk Road, early Turkic settlements in Central Asia, stone temples of ancient South India, the Seljuqs, the Tang and Song Dynasties of China, Japan before the Shoguns, the Khmer, the Champa, kingdoms in maritime Southeast Asia, kingdoms in Thailand and Myanmar, the Tibetan empire, and Korea's pivotal role in the transmission of Buddhist art.

Speakers & Topics (Subject to Change)
August 19, 2022

The Rise and Florescence of Turkic Nomadic Polities in Central Asia (6th to 12th C. CE): Material and Political interactions Across a Connected World
Michael Frachetti, Professor of Archeology, Washington University in St. Louis
August 26, 2022
Armenia and Trade Until the Mongols
Helen Evans, Curator for Byzantine Art, Department of Medieval Art and The Cloisters, Metropolitan Museum of Art 
September 2, 2022
Arts in Afghanistan from the Arrival of Islam to the Ghaznavids

Martina Rugiadi, Associate Curator of Islamic Art, Metropolitan Museum of Art
September 9, 2022

Xuanzang's World: Art and Pilgrimage in Tang China
Anne Feng, Assistant Professor of Chinese Art, Boston University
September 16, 2022
Who Built the Stone Temples of Ancient South India: Key Monuments of the Pallava and Early Chola Period
Padma Kaimal, Batza Professor of Art and Art History, Colgate University
September 23, 2022
Korea's Pivotal Role in the Early Transmission of Buddhist Art to and through East Asia
Jonathan Best, Professor of Art History, Emeritus, Wesleyan University
September 30, 2022
The Transition from Tang to Song Dynasty China: Visual and Material Culture
Michelle C. Wang, Associate Professor, Georgetown University
October 7, 2022 

Consolidation of Power and Visual/Material Culture in the Nara and Heian Periods of Japan
Akiko Walley, Maude I. Kerns Associate Professor of Japanese Art, University of Oregon
October 14, 2022
Celestial Palaces, Axial Mountains, and Cosmic Seas: Ancient Khmer Temple Architecture
Paul Lavy, Professor of South and Southeast Asian Art History, University of Hawai'i at Manoa
October 21, 2022
The Champa Empire of Southeast Asia and Its Relationship with Its Environments and Neighbors during the First Millennium of the Common Era
Kenneth Hall, Professor of History, Ball State University
October 28, 2022
Between the East Indian Ocean and China Sea: Southeast Asia's Port Kingdoms in the Premodern Era
Derek Heng, Professor and Chair of the Department of History, North Arizona University
November 4, 2022
Early Common Era Kingdoms in Thailand, Laos, and Historical Burma
Catherine Raymond, Professor of Art History and Director of Center for Burma Studies, Northern Illinois University
November 11, 2022
The Tibetan Empire and Its Aftermath in Central Asia
Brandon Dotson, Associate Professor and Thomas P. McKenna Chair of Buddhist Studies, Georgetown University
November 18, 2022
The Arts of the Seljuqs from Iran to Anatolia 

Deniz Beyazit, Associate Curator, Islamic Art, Metropolitan Museum of Art


Registered attendees of the lecture series can choose to attend either in-person in Samsung Hall or on Zoom. Drop-ins for individual lectures are only available in-person in Samsung Hall on a space available basis. The lecture series is organized as 14 separate Zoom webinars. A Zoom webinar confirmation email with information on how to join each week's webinar will be sent to all registered attendees 2 or 3 days before each lecture. Even though it is not required by Zoom, we recommend that you download and install Zoom on your computer or mobile device in advance, and set yourself up with a free account. Attendees will have a chance to participate in the Q&A via Zoom Q&A. Read Arts of Asia Zoom Webinar FAQs.
Registration Policies
The Society for Asian Art's cancellation policy requires at least one week's advance written notice in order to receive a refund of registration fees. This excludes our Travel programs, which have separate cancellation policies, as well as any programs where a specific refund policy is stated on the event page. Your fees will be returned to you through a check in the mail. To cancel, please contact us.
For programs located within the Asian Art Museum, the museum entrance fee must be paid separately and is not included with your registration fee.
Please note that by registering for a program, you are giving consent to the SAA to be photographed or videoed as a participant.