Trips/Travel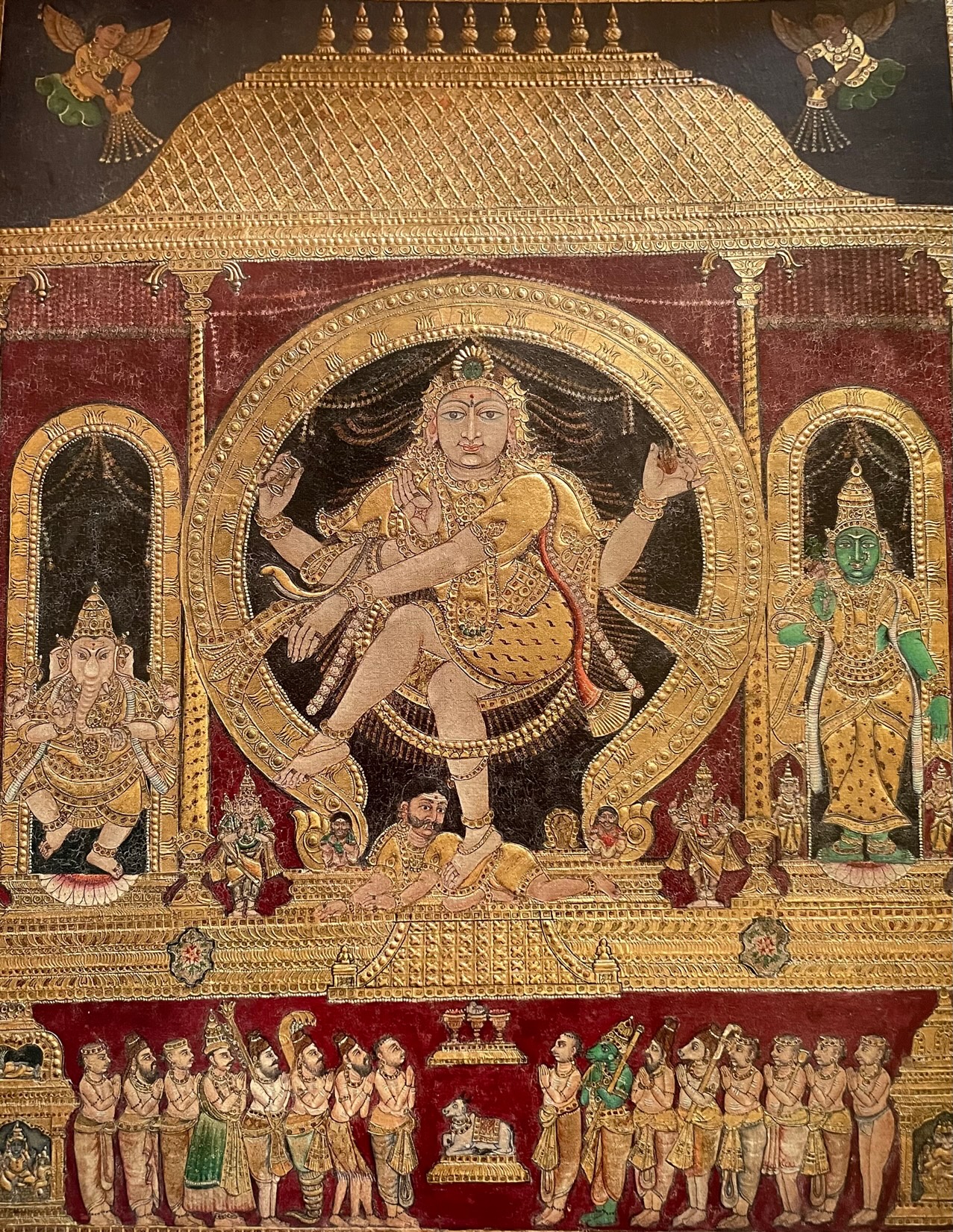 South India: Temples, Art, Architecture and Crafts
When:
January 17, 2024

to

February 2, 2024

Society for Asian Art and Asian Art Museum are separate non-profit organizations with separate memberships. Please use the appropriate registration buttons to register for Society programs.
We are now accepting reservations for this exciting trip!

Join the Society for Asian Art on a fabulous trip of discovery to South India. We will start our journey in the east coast city of Chennai to visit museums and live dance performances followed by a stay in a beach resort in Mamallapuram, next to the delightful Shore Temple. A highlight of the trip will be a visit to the great Shiva Nataraja temple in Chidambaram, as seen in the painting in the current exhibition, Beyond Bollywood: 2000 Years of Dance in Art. We will spend several days exploring the Great Living Chola Temples and palace complex around the city of Tanjore. Our voyage will include many UNESCO World Heritage Sites, a visit to the French Quarter and the Tamil Quarter in the charming town of Pondicherry, the verdant scenery of Kerala, and the unique star shaped temples of the ancient Hoysola culture. We will end in the cosmopolitan city of Bangalore, stay in a historic hotel, and visit a highly regarded new art museum.

We will be escorted by two scholars and met in various locations by specialists in local culture and history. The pace of life in South India is more relaxed, the food is delicious, and the hotels will be one of a kind.

Please see details in the Trip Flyer below. Click on the form to see the full document.

Reservations will be accepted BY EMAIL ONLY. Please fill out the Reservation Form and Terms & Conditions, and email both pages to the tour operator, Carnelian Heritage Consultants LLP at carnelian.blr@gmail.com. It is best to use a computer to fill out the form. Upon receipt of your completed Reservation Form and signed and dated Terms & Conditions, and upon acceptance on the trip, Carnelian Heritage Consultants LLP will send you payment instructions to submit your deposit. If you have issues filling out the Reservation Form and Terms & Conditions as a fillable PDF, you can print the forms, fill them in by hand, scan and email the completed forms to Carnelian Heritage Consultants LLP. Please do not email to the SAA Office.

This trip is limited to a maximum of 20 SAA members, and is expected to fill up quickly. So, it is important to send in your reservation form now!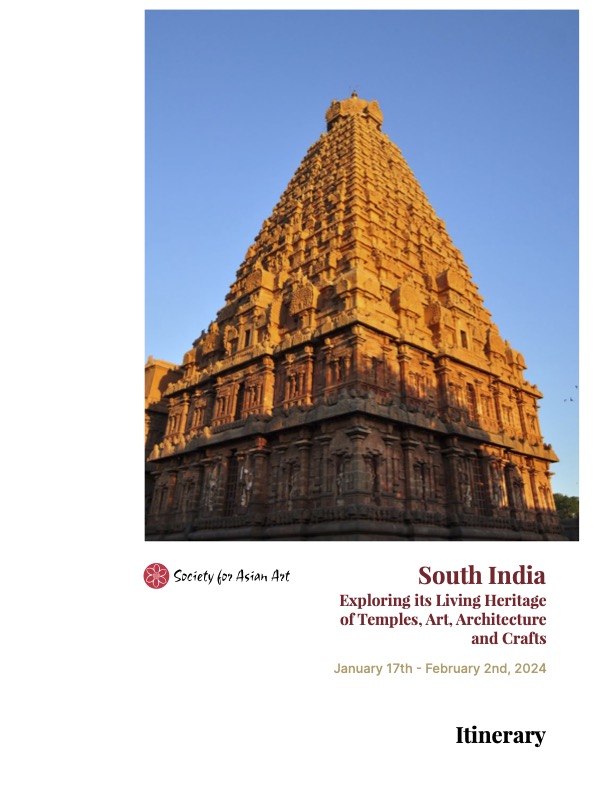 For your convenience, click here for a fillable PDF file of the Reservation Form and Terms & Conditions that need to be completed and sent to the tour operator via email.

 
Registration Policies
The Society for Asian Art's cancellation policy requires at least one week's advance written notice in order to receive a refund of registration fees. This excludes our Travel programs, which have separate cancellation policies, as well as any programs where a specific refund policy is stated on the event page. Your fees will be returned to you through a check in the mail. To cancel, please contact us.
For programs located within the Asian Art Museum, the museum entrance fee must be paid separately and is not included with your registration fee.
Please note that by registering for a program, you are giving consent to the SAA to be photographed or videoed as a participant.