Trips/Travel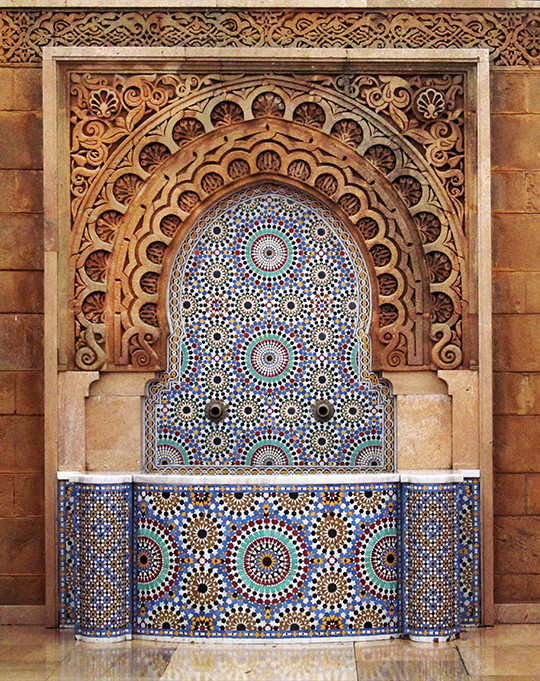 Moroccan Crossroads: Mosques, Medinas and Mountains
When:
October 16, 2020

to

November 1, 2020

Society for Asian Art and Asian Art Museum are separate non-profit organizations with separate memberships. Please use the appropriate registration buttons to register for Society programs.
Save the Date!
Moroccan Crossroads: Mosques, Medinas and Mountains
October 16 - November 1, 2020
Come to the Kasbah! Join Trevor Marchand, Emeritus Professor of Social Anthropology at SOAS University of London, for an unforgettable journey through the profusion of sights and sounds of this fascinating country of extraordinary contrasts. After arrival and overnighting in Casablanca, we travel to Tangier, Fez, Rabat and Marrakesh. Off the beaten track, we will visit Tetouan, Chefchaouen, the blue city, Moulay Idriss, one of the holiest Muslim pilgrimage sites in Morocco, Meknes, and Volubilis, the end of the Imperial Roman Road.
Artfully dodging donkeys and handcarts through the labyrinthine maze of narrow pathways in bustling medieval medinas, we will explore Moroccan and Berber handicrafts and culture. We will visit notable architectural, garden, and art venues, informed by Arabic, European, African, Roman, Jewish, French and Spanish traditions - literally the crossroads between Europe and Africa. Enjoy Moroccan cuisine shared in charming riads, enriching our experience. The beautiful Atlas and Rif mountain scenery will complete this colorful canvas and will leave indelible impressions.
The opportunity to sign up for this trip will be available in early November for SAA members only. If you are not yet an SAA member, you may join online on our website.
Note: Your registration for this event is consent to be photographed or videoed as a participant for SAA publicity purposes.