Trips/Travel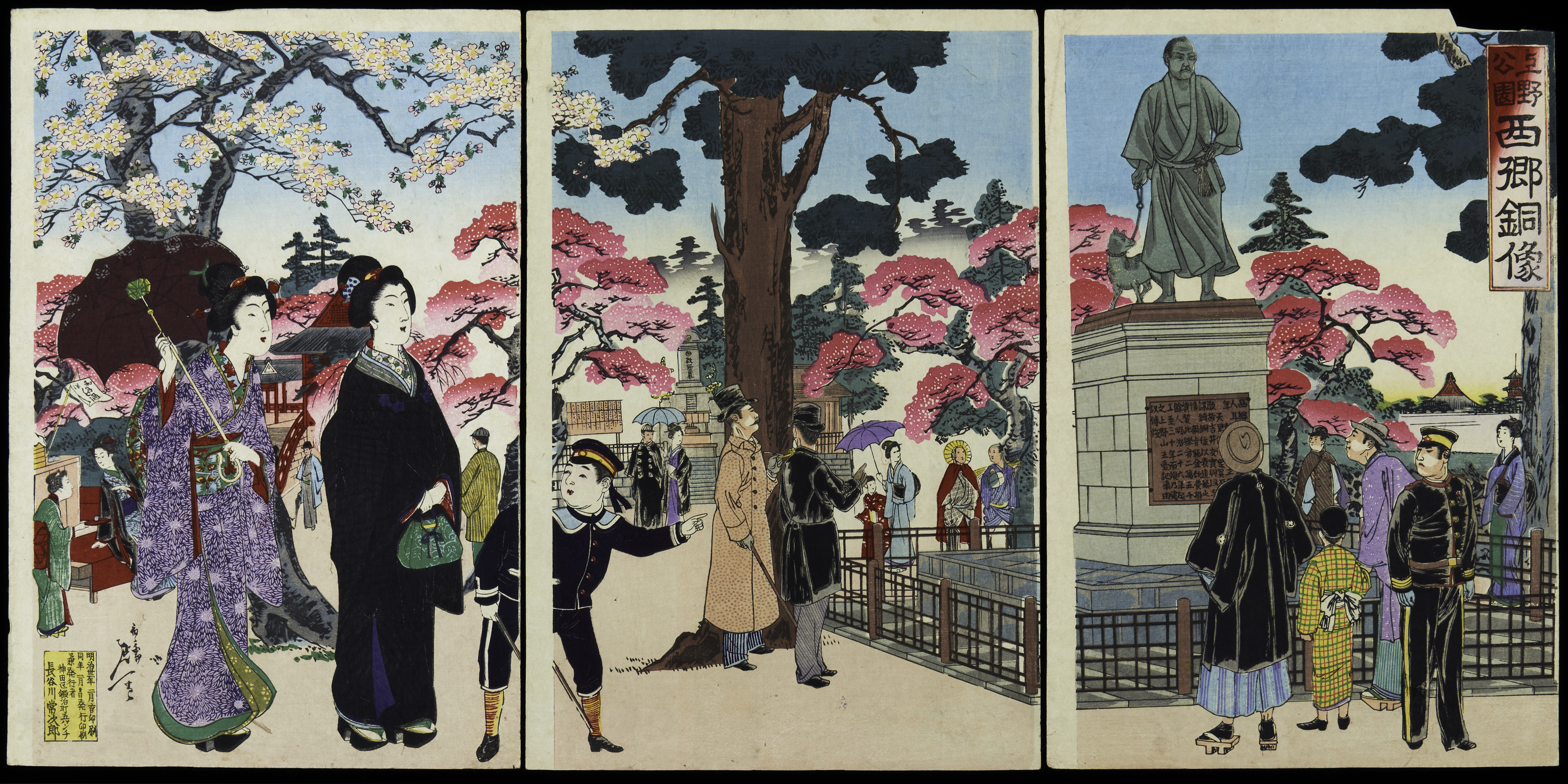 Meiji Modern and Asian Art in Chicago
When:
May 13, 2024

to

May 17, 2024

Society for Asian Art and Asian Art Museum are separate non-profit organizations with separate memberships. Please use the appropriate registration buttons to register for Society programs.
Open for Registration Now!
Meiji Modern and Asian Art in Chicago
May 13 - 17, 2024
Learn more about this trip by clicking on the image of the trip flyer below, which includes an overview and program information.
Reservations will be accepted ONLY BY USING THE ONLINE LINK to complete the registration form, submit full payment via credit card, and sign the partipant tour agreement, which includes the release from liability, assumption of risk and binding arbitration clause for the tour operator, Travel Muse Inc. A complete itinerary is also available through the online link. If you have any questions regarding this trip or the online registration and payment platform, please contact Meg MacDonald of Travel Muse Inc. at (617) 480-0250 or meg@travelmuse.net.
Acceptance will be determined by the earliest sign up date and a waiting list will be established. This trip is limited to a maximum of 20 SAA members and is expected to fill immediately, so it is important to register now!
Please copy the link to the registration form in the trip flyer and paste it into a browser to access the link, https://tri.ps/2nA0H.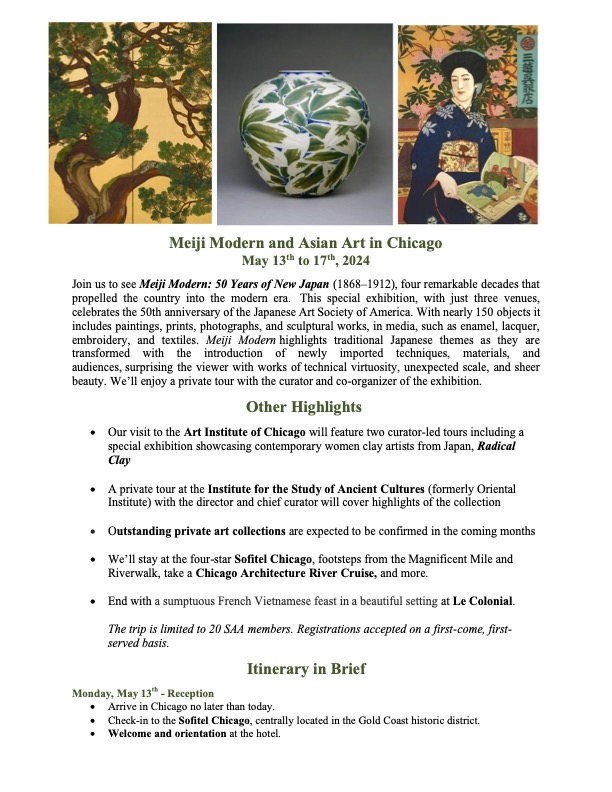 Caption: Watanabe Nobukazu (1872–1944), Bronze Statue of Saigō Takamori in Ueno Park, Tokyo, 1899. Ukiyo-e woodblock- printed vertical ōban triptych, ink and color on paper. Jordan Schnitzer Museum of Art, University of Oregon, Eugene, Gift of Irwin Lavenberg, The Lavenberg Collection of Japanese Prints, 2021:36.453a–c
 
Registration Policies
The Society for Asian Art's cancellation policy requires at least one week's advance written notice in order to receive a refund of registration fees. This excludes our Travel programs, which have separate cancellation policies, as well as any programs where a specific refund policy is stated on the event page. Your fees will be returned to you through a check in the mail. To cancel, please contact us.
For programs located within the Asian Art Museum, the museum entrance fee must be paid separately and is not included with your registration fee.
Please note that by registering for a program, you are giving consent to the SAA to be photographed or videoed as a participant.