Trips/Travel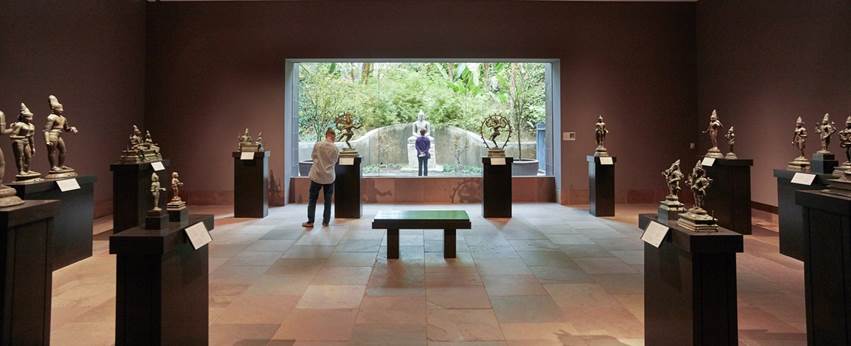 Gardens and Museums of Pasadena
When:
November 12, 2019

to

November 17, 2019
This trip is fully booked. If you wish to be placed on the waitlist, please mail a completed application form and full payment to the tour operator, Jeanne O'Dea, Fugazi Travel, 345 California Street, Suite #150, San Francisco, CA 94104. Thank you. 
Reservations are now being accepted! 
The time is now to sign up and join the SAA to travel to Pasadena to explore its magnificent gardens and outstanding Asian art collections. Please click on the trip flyer/reservation form to see trip details.
Trip reservation forms will be accepted BY MAIL ONLY and must include your check for the non-refundable full payment and the completed reservation form. Please make checks payable to the tour operator, Fugazi Travel, and mail payments and reservation forms to Fugazi Travel, Attn: Jeanne O'Dea, 345 California Street, Suite #160, San Francisco, CA 94104. Please do not mail to the SAA.
Acceptance will be determined by the earliest postmark date, and a waiting list will be established.
This trip is open to Society members only. You may join the Society online on our website. You may also mail a check for membership, payable to the Society for Asian Art, to 200 Larkin Street, San Francisco, CA 94102.
Click on the image of the flyer and reservation form to download and print it.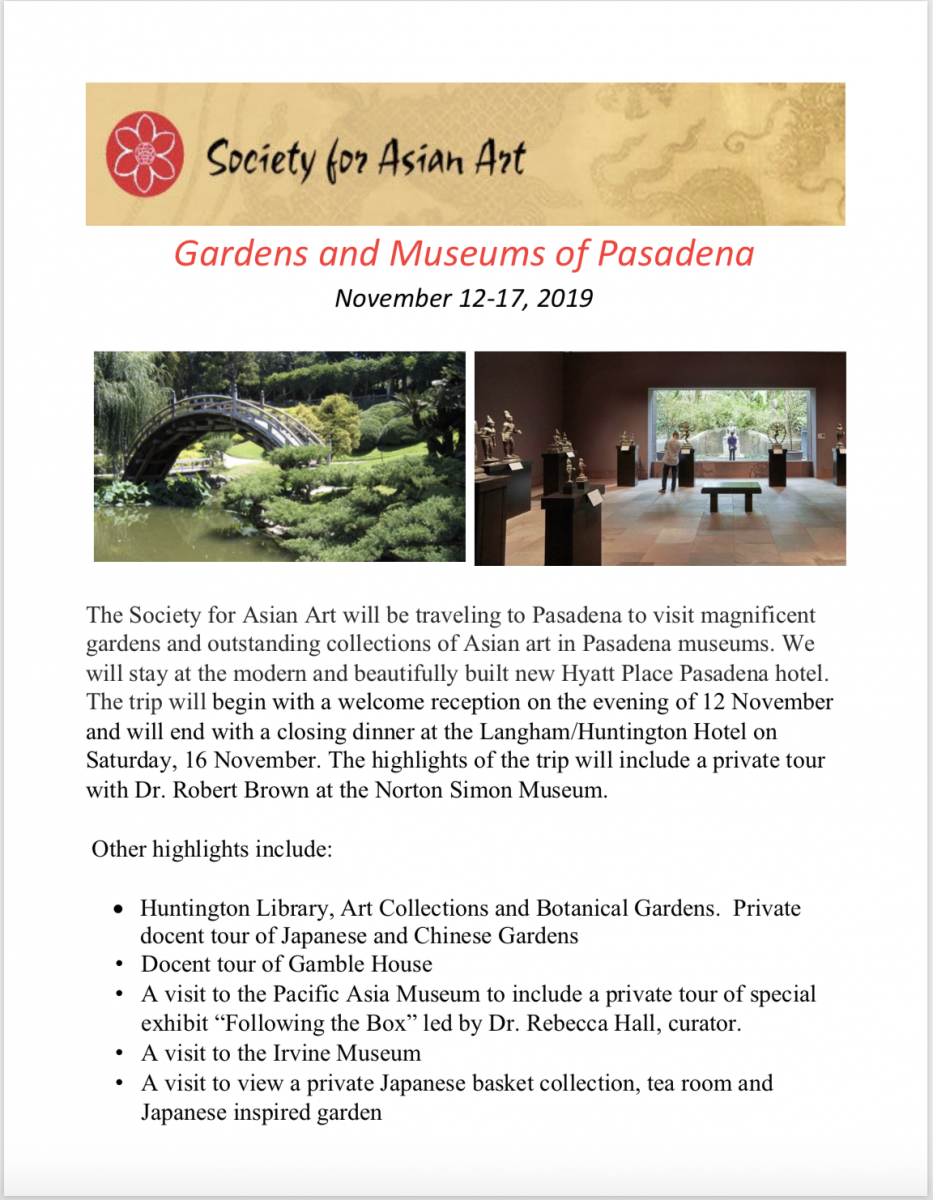 Registration Policies
The Society for Asian Art's cancellation policy requires at least one week's advance written notice in order to receive a refund of registration fees. This excludes our Travel programs, which have separate cancellation policies, as well as any programs where a specific refund policy is stated on the event page. Your fees will be returned to you through a check in the mail. To cancel, please contact us.
For programs located within the Asian Art Museum, the museum entrance fee must be paid separately and is not included with your registration fee.
Please note that your registration for this event is consent to be photographed or videoed as a participant for SAA publicity purposes.