Study Groups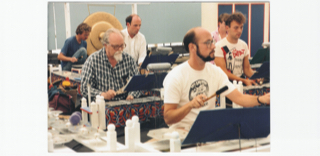 Western Engagements with the Gamelan Music of Java and Bali
Time:
1:30 p.m. - 3:30 p.m. Pacific Time
Place:
Samsung Hall, Asian Art Museum & Zoom Webinar
Fee:
$15 per person Society members; $20 per person non-members. Advance registration must be received by the SAA by Sept. 9, 2022. All in-person event fees are after museum admission.
Advance registration is now closed. We will accept drop-in registration for in-person attendance in Samsung Hall. The drop-in fee is $20 per person.

This Study Group will now be both in-person in Samsung Hall and on Zoom webinar. Come to the Asian Art Museum for that morning's Arts of Asia lecture and stay for this fascinating Study Group!

Henry Spiller recounts some of the influences of the performing arts of the islands of Java and Bali (now a part of the modern nation of Indonesia) on 19th and 20th century European and North American performing artists, including French composer Claude Debussy, Canadian soprano Eva Gauthier, American dancer Hubert Stowitts, and more recent composers such as Colin McPhee (Canada), Benjamin Britten (UK), and Lou Harrison (US). Their representation of Java and Bali are often regarded as furthering cross-cultural understanding; however, the creative work of these artists can also be analyzed to reveal a great deal about the cultural milieu of these uniquely American art and artists. Spiller's talk will feature visual and audio examples to illuminate his arguments.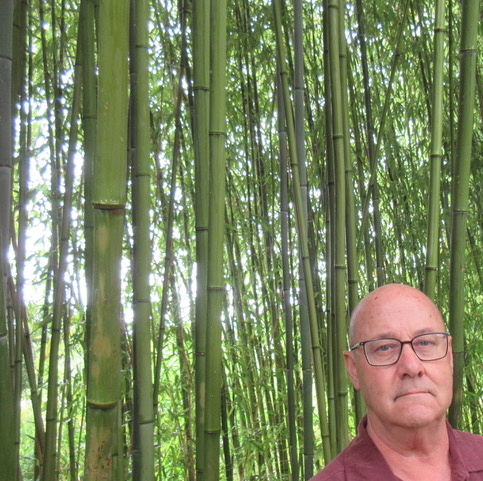 Henry Spiller (Professor, Department of Music, UC Davis) is an ethnomusicologist whose research focuses on Sundanese music and dance from West Java, Indonesia, on issues of gender and sexuality, and on American interactions with Javanese music and dance. His books include Gamelan: The Traditional Sounds of Indonesia (ABC-CLIO, 2004), which was named an Outstanding Academic Title by CHOICE, and Focus: Gamelan Music of Indonesia (Routledge, 2008; a third edition, coauthored with Elizabeth Clendinning, was released 2022). His first monograph, Erotic Triangles: Sundanese Dance and Masculinity in West Java (Chicago, 2010) focuses on constructions of masculinity in Sundanese men's improvisational dance in West Java, Indonesia, and received Honorable Mention for the 2011 Alan Merriam Prize by the Society for Ethnomusicology (SEM). A second monograph, Javaphilia: American Love Affairs with Javanese Music and Dance (Hawaii 2015) chronicles the careers and motivations of 20th century North Americans who were attracted to Javanese music and dance and was awarded SEM's 2016 Bruno NettiPrize. Rutledge will release his next monograph, Archaic Instruments in Modern West Java: Bamboo Murmurs, in late 2022. Spiller holds a bachelor's degree in music from UC Santa Cruz, a master's degree in harp performance from Holy Names College, and a master's degree and a Ph.D. in ethnomusicology from UC Berkeley. At UC Davis, he teaches world music classes and graduate seminars, and directs the Department of Music's gamelan ensemble. He served as department chair 2012–2018.

Registration Policies
The Society for Asian Art's cancellation policy requires at least one week's advance written notice in order to receive a refund of registration fees. This excludes our Travel programs, which have separate cancellation policies, as well as any programs where a specific refund policy is stated on the event page. Your fees will be returned to you through a check in the mail. To cancel, please contact us.
For programs located within the Asian Art Museum, the museum entrance fee must be paid separately and is not included with your registration fee.
Please note that by registering for a program, you are giving consent to the SAA to be photographed or videoed as a participant.