Study Groups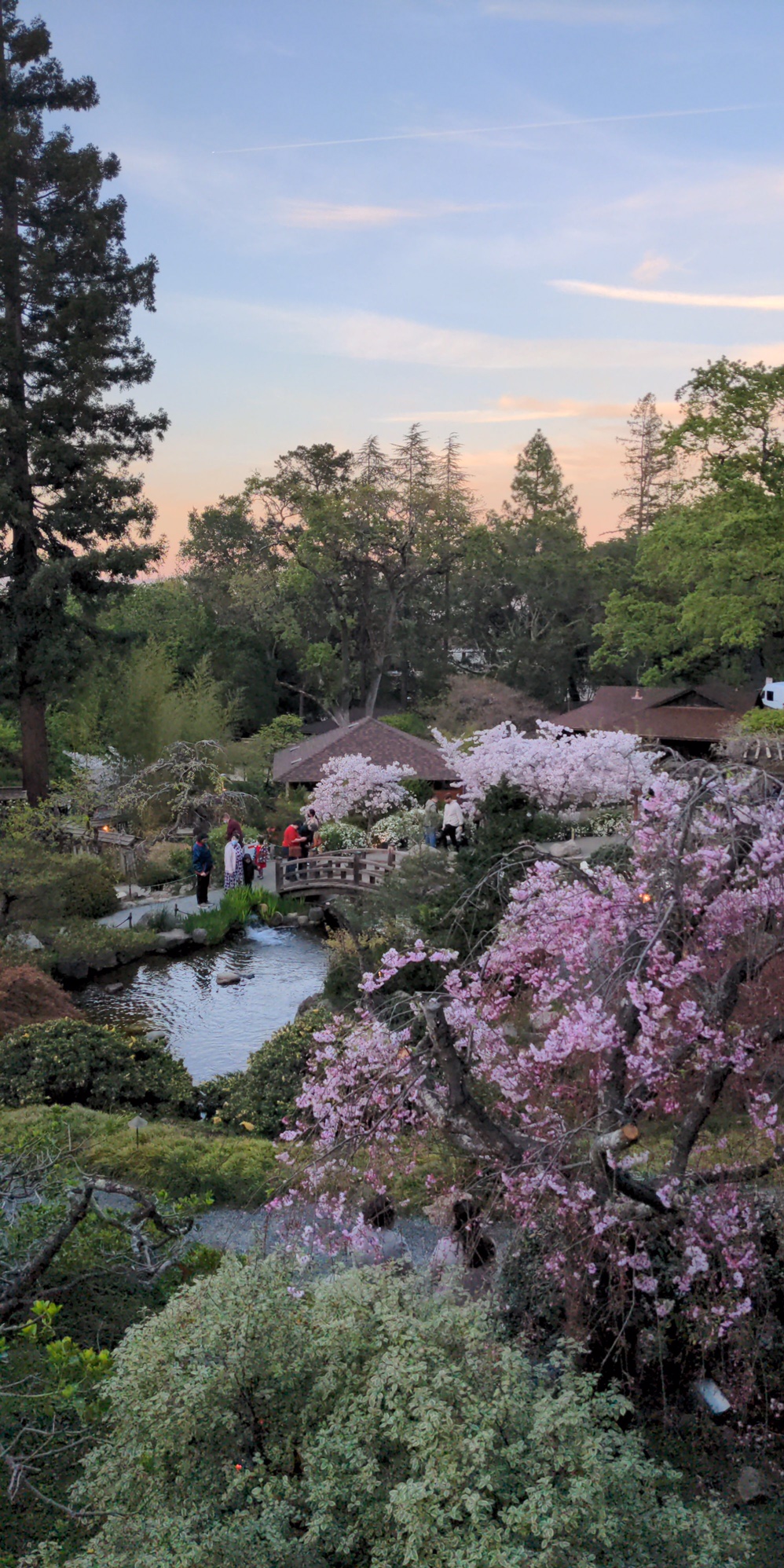 Spring Gathering at Hakone Gardens
Place:
Hakone Estate & Gardens, 21000 Big Basin Way, Saratoga
Fee:
$30 per person Society members; $35 per person non-members. Advance registration must be received by SAA by Mar.13, 2023.
Advance registration deadline has been extended to March 13, 2023 for online registrations only. If you are mailing a payment, then the SAA must receive it by March 9, 2023.

Come join us for a spring gathering at Hakone Estate & Gardens in Saratoga, where we hope to see cherry blossoms in full bloom. An 18-acre hill-and-pond garden with Japanese landscape design and architecture, Hakone is a National Trust for Historic Preservation site and it is also listed in the National Register of Historic Places.

We will begin our visit with a talk by one of the co-authors of the 2021 book, Hakone Estate and Gardens, Ann Waltonsmith, on the history and resilience of the owners and gardeners during the anti-immigrant laws and anti- Asian actions in America's recent past. Ms. Waltonsmith is currently the chairperson of the Hakone Foundation Board of Trustees and is a former Saratoga City Council member. We will then break for lunch at the group picnic lunch site, so bring your own lunch. A piece of fruit and a cookie will be provided. (Lunch and beverages are NOT included.) After lunch, we will be treated to a tea ceremony demonstration, followed by a docent-guided tour of the gardens. Participants are encouraged to linger in the gardens after the event ends around 3:00 p.m.

SAA volunteer ushers will be on-site until 10:55 a.m. to direct participants to the talk. Please allow time for parking and walking to the main room in the Lower House, where Ann Waltonsmith's talk begins at 11:00 a.m. Participants are encouraged to carpool.
Registration Policies
The Society for Asian Art's cancellation policy requires at least one week's advance written notice in order to receive a refund of registration fees. This excludes our Travel programs, which have separate cancellation policies, as well as any programs where a specific refund policy is stated on the event page. Your fees will be returned to you through a check in the mail. To cancel, please contact us.
For programs located within the Asian Art Museum, the museum entrance fee must be paid separately and is not included with your registration fee.
Please note that by registering for a program, you are giving consent to the SAA to be photographed or videoed as a participant.