Member Events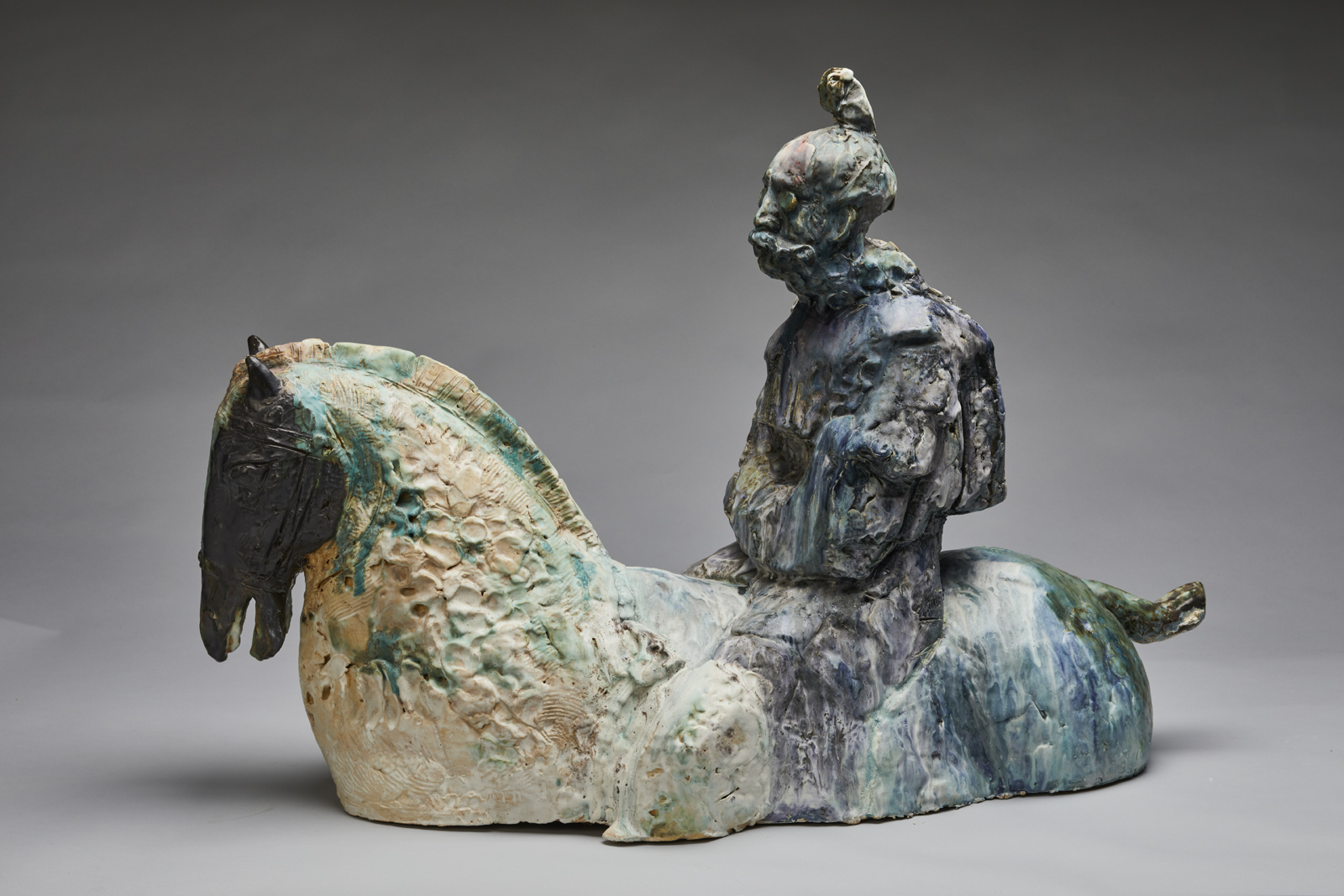 Wanxin Zhang: The Long Journey with Ted Cohen
Place:
Museum of Craft and Design, 2569 3rd Street, San Francisco
Fee:
$15 Society members; $20 non-members.
Wanxin Zhang was born in Changchun, China, and spent his formative years in the 1960's and 70's under Mao's regime. He was part of the first generation to receive a formal art education after the Cultural Revolution. Wanxin Zhang: The Long Journey is the first museum solo presentation of his work in San Francisco. This exhibition is a survey of Zhang's ceramic sculpture from 2006 to 2017 and celebrates the artist's signature style – a hybrid of California Funk influence and nods to Chinese history. Zhang's monumental clay figures are at once irreverent and troubling, evoking the tension inherent in globalization, politics and power. He demonstrates this through his mastery of the malleable qualities of clay, reshaping traditional symbols and iconography with contemporary pop culture.
Ted Cohen, a long-time SAA member, has been designing exhibitions for over 60 years. Ted has designed exhibits for the Oakland Museum of California, Craft Contemporary, Palo Alto Art Center and the Museum of Craft and Design. Ted will discuss how he planned and solved issues that arose in setting up this exhibit from a designer's perspective. The collaborative efforts between the artist, the curator and the designer will be addressed.
Registration Policies
The Society for Asian Art's cancellation policy requires at least one week's advance written notice in order to receive a refund of registration fees. This excludes our Travel programs, which have separate cancellation policies, as well as any programs where a specific refund policy is stated on the event page. Your fees will be returned to you through a check in the mail. To cancel, please contact us.
For programs located within the Asian Art Museum, the museum entrance fee must be paid separately and is not included with your registration fee.
Please note that your registration for this event is consent to be photographed or videoed as a participant for SAA publicity purposes.