Member Events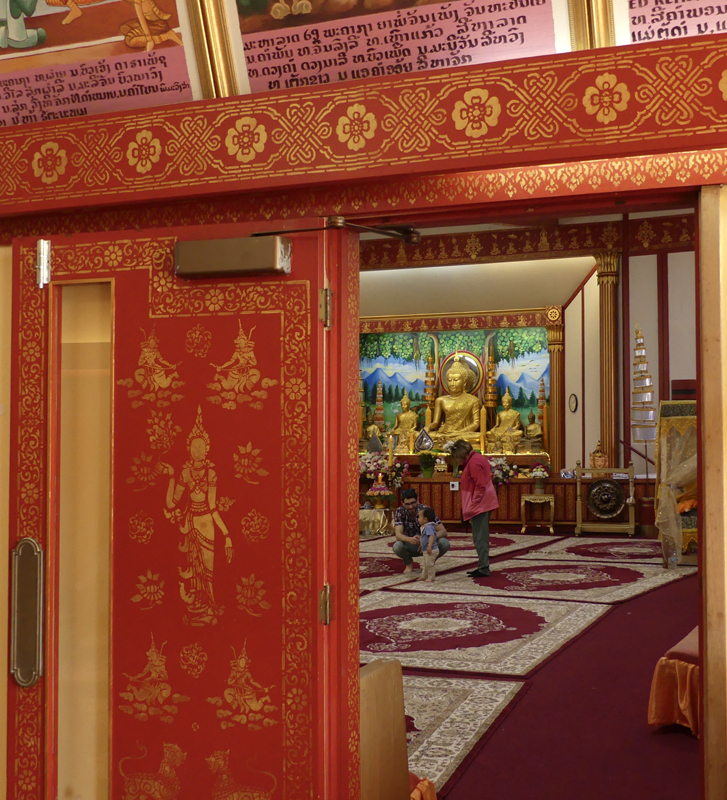 Visit to Wat Lao Rattanaram with Master Tiao Somsanith
Place:
Wat Lao Rattanaram, 2417 Barrett Avenue, Richmond
Fee:
$25 Society members; $30 non-members, includes lunch

Society for Asian Art and Asian Art Museum are separate non-profit organizations with separate memberships. Please use the appropriate registration buttons to register for Society programs.
Come and join us for a visit to the Wat Lao Rattaram in downtown Richmond, the spiritual home of the Laotian community in the Bay Area. We will see a demonstration of Laotian stencils and samples of Laotian textiles by Master Tiao Nithakhong Somsanith. We will also be served a typical Laotian lunch prepared by the community in the temple.
Master Tiao Somsanith grew up as a child of royal lineage in 1960's Luang Prabang, Laos. He was surrounded by courtly arts, such as painting, lacquer, embroidery and dance. Even though embroidery was a woman's work, the young Tiao Nith apprenticed until he reached the level of a mo, a gold embroidery expert. In addition, he became a medical doctor and practiced in rural Laos, and later practiced psychology in France.
Tiao Nith returned to Laos where he has spent over a decade reviving the traditional arts. He has just been awarded the Chevalier des Arts et des Lettres for his work as an embroiderer by the French Government.
Note: Your registration for this event is consent to be photographed or videoed as a participant for SAA publicity purposes.