Member Events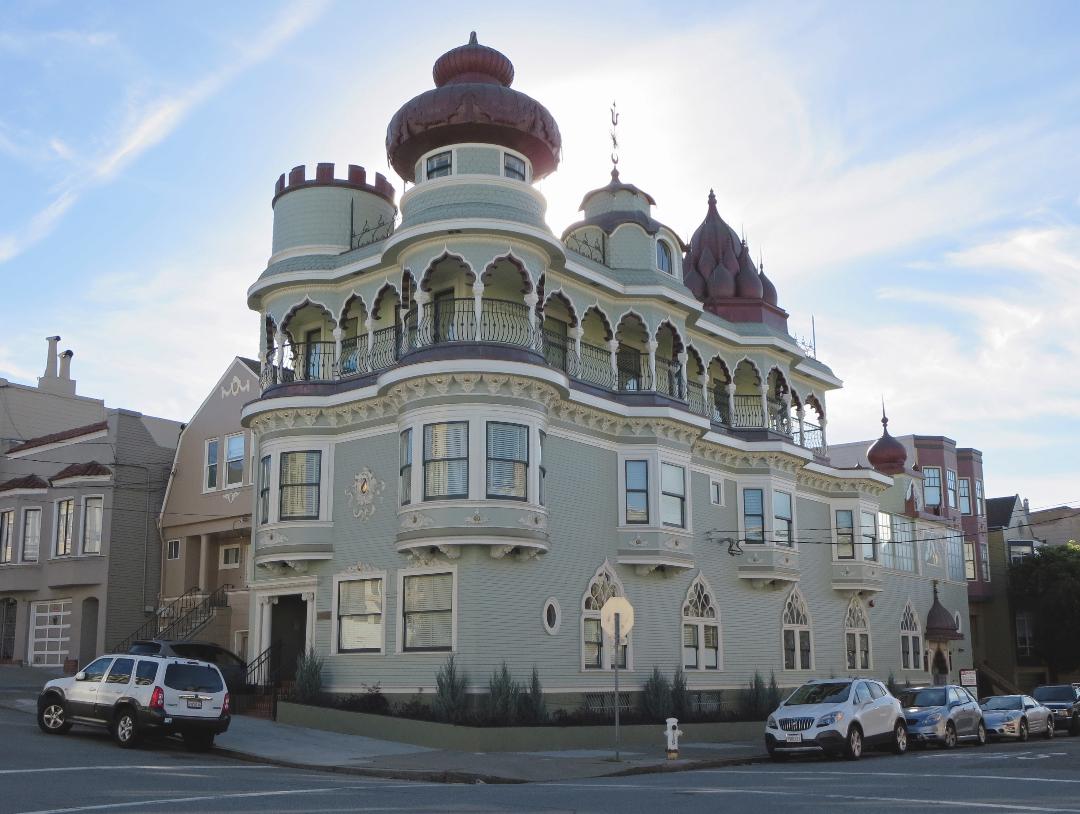 Visit to Vedanta Society and the Old Temple of 1905
Place:
2963 Webster Street, San Francisco (Entrance on Filbert Street)
Fee:
$15 Society members; $20 non-members
This event is sold out. If you wish to be placed on the wait list, please contact the Society's office via phone, (415) 581-3701, or email. Thank you.
A distinguished landmark of San Francisco, the Old Temple is located on the corner of Webster and Filbert Streets in the Cow Hollow district. It was built in 1905 by Swami Trigunatitananda (Trigunatita) of the Ramakrishna Order of India. The swami wanted to build a Hindu temple that represented the influx of India's great spiritual wisdom into the culture of the West and yet was universal in its approach. After it was built, he referred to it as: "The first Hindu temple in the whole Western world dedicated to the cause of humanity." Swami Trigunatita wrote that: "This temple may be considered as a combination of a Hindu temple, a Christian church, a Mohammedan mosque, a Hindu math or monastery, and an American residence."
 
In 2018 the Old Temple received a California Heritage Council award, which honors those "historic buildings and sites whose owners have significantly enhanced the historic values of their properties by appropriate preservation, restoration, or re-use." In 2017 the temple was one of fifteen "magnificent building projects" to receive the North American Copper in Architecture Award (NACIA).
Registration Policies
The Society for Asian Art's cancellation policy requires at least one week's advance written notice in order to receive a refund of registration fees. This excludes our Travel programs, which have separate cancellation policies, as well as any programs where a specific refund policy is stated on the event page. Your fees will be returned to you through a check in the mail. To cancel, please contact us.
For programs located within the Asian Art Museum, the museum entrance fee must be paid separately and is not included with your registration fee.
Please note that by registering for a program, you are giving consent to the SAA to be photographed or videoed as a participant.