Member Events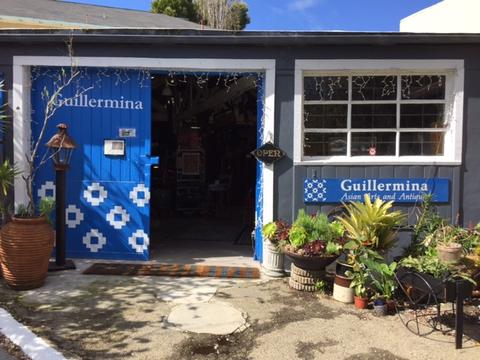 Visit to Guillermina Asian Art and Antiques
Time:
11:00 am, followed by a no-host lunch
Place:
Guillermina's Showroom, 101 West Richmond Avenue, Point Richmond
Fee:
$15 Society members; $20 non-members
Calling all shoppers and browsers! Join us for a visit to Guillermina's showroom and warehouse full of interesting items. This charming place is a treasure trove of Asian art and antiques, situated in the old town of Point Richmond. If you have not been there, this is a good opportunity for a summer outing to explore a different part of the Bay Area with an added bonus to shop and look at some unique items.
A no-host lunch at a nearby restaurant will follow the visit.
Guillermina Emy LaFever has been collecting and selling Asian objects for over 35 years. She has items to suit all levels of interest and price ranges.
Registration Policies
The Society for Asian Art's cancellation policy requires at least one week's advance written notice in order to receive a refund of registration fees. This excludes our Travel programs, which have separate cancellation policies, as well as any programs where a specific refund policy is stated on the event page. Your fees will be returned to you through a check in the mail. To cancel, please contact us.
For programs located within the Asian Art Museum, the museum entrance fee must be paid separately and is not included with your registration fee.
Please note that by registering for a program, you are giving consent to the SAA to be photographed or videoed as a participant.