Member Events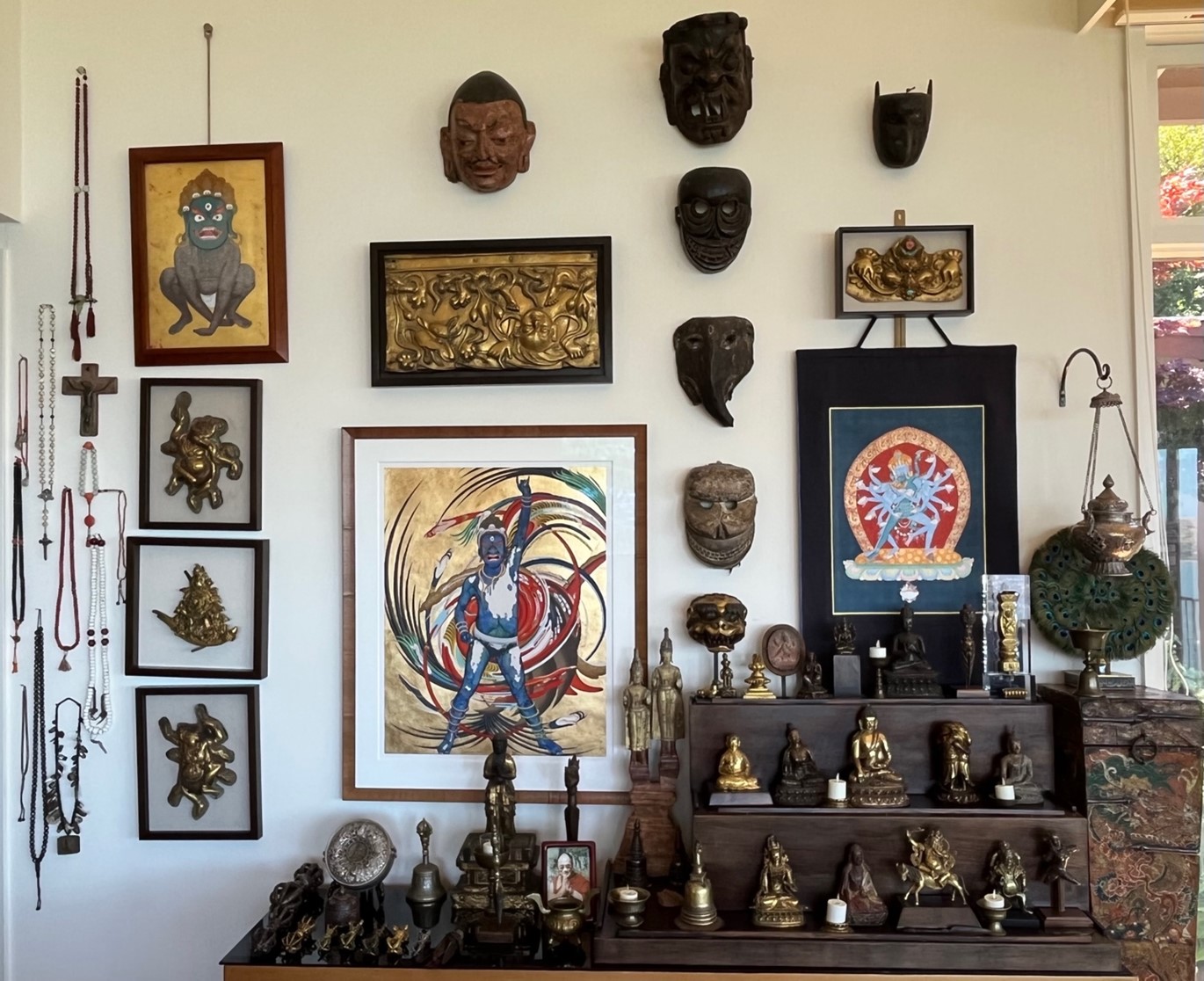 A Visit to a Collector's Home
Place:
Private Residence in Sausalito
Fee:
$15 per person Society members only. Limited to 20 participants. Advance registration must be received by SAA by Jul. 16, 2022.

Society for Asian Art and Asian Art Museum are separate non-profit organizations with separate memberships. Please use the appropriate registration buttons to register for Society programs.
This event is now sold out. If you would like to be placed on the wait list, please email the SAA Office Manager.

Enjoy spending time with fellow members while visiting a Society member's home 
that is filled with Buddhist, Hindu and Jain art from India, Nepal, Tibet and Bhutan.


Annie Dorsey will try to be a good "docent" and share information on her collection and answer your questions while explaining her deep, long-time interest and study of these cultures that developed into a passion. 



Tea, drinks, and nibbles will be served, while we enjoy the art and the views.

Address will be provided to registered attendees.


Please be reminded that SAA in-person events will follow current health protocols.
Registration Policies
The Society for Asian Art's cancellation policy requires at least one week's advance written notice in order to receive a refund of registration fees. This excludes our Travel programs, which have separate cancellation policies, as well as any programs where a specific refund policy is stated on the event page. Your fees will be returned to you through a check in the mail. To cancel, please contact us.
For programs located within the Asian Art Museum, the museum entrance fee must be paid separately and is not included with your registration fee.
Please note that by registering for a program, you are giving consent to the SAA to be photographed or videoed as a participant.