Member Events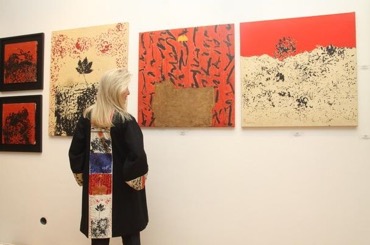 Vietnamese Art: A New View with Suzanne Lecht
Place:
Samsung Hall, Asian Art Museum
Fee:
$15 Society members; $20 non-members (after museum admission).
Suzanne Lecht will be telling her personal story about living in Vietnam and the artists that she met. She will also talk about the art scene in Vietnam.
Suzanne Lecht is the Art Director of Art Vietnam Gallery. While living in Tokyo in the early 1990's, Suzanne was captivated by images of the works of Hanoi's "Gang of Five," early pioneers of contemporary art in Vietnam. Compelled to move to Hanoi to follow her dream, Suzanne has been working with Vietnamese artists since the day she moved from Tokyo to Hanoi in January 1994, a year and a half before diplomatic relations were restored between Vietnam and the U.S. Her first exhibition was in Hong Kong in 1997, The Changing Face of Hanoi. Art Vietnam Gallery has continued to exhibit internationally and locally promoting local as well as international artists.
Note: Your registration for this event is consent to be photographed or videoed as a participant for SAA publicity purposes.