Member Events
Tradition and Modernity in Contemporary Art of Mongolia
Time:
10:30 a.m. - 12:00 p.m. Pacific Time
Fee:
$15 per person Society Upper Category members only. Advance registration must be received by the SAA no later than March 4, 2021.
Registration is now closed. Thank you.
The Society for Asian Art cordially invites you
to join us at an online Upper Category member event.
The year 1992 marked the end of Mongolia's seventy-year long socialist regime. This was soon followed by a new multi-party government which actively pursued democratic reforms in the country. The turn to democracy resulted in many important and rapid changes, including the lifting of taboos on the study of the country's historical past, and the use of the traditional Mongolian (vertical) script. With Mongolia's transformation into a new democratic nation, both Western art and Western cultural influence, including popular culture and Hollywood cinema, found their way to making strong and steady inroads into the country. 
Dr. Tsultem will introduce existing cultural trends, and discuss the most prominent Mongolian contemporary artists. The presentation will focus especially on artists who aspire to rethink and appropriate Mongolian traditions in the most creative and exciting ways in their contemporary artworks.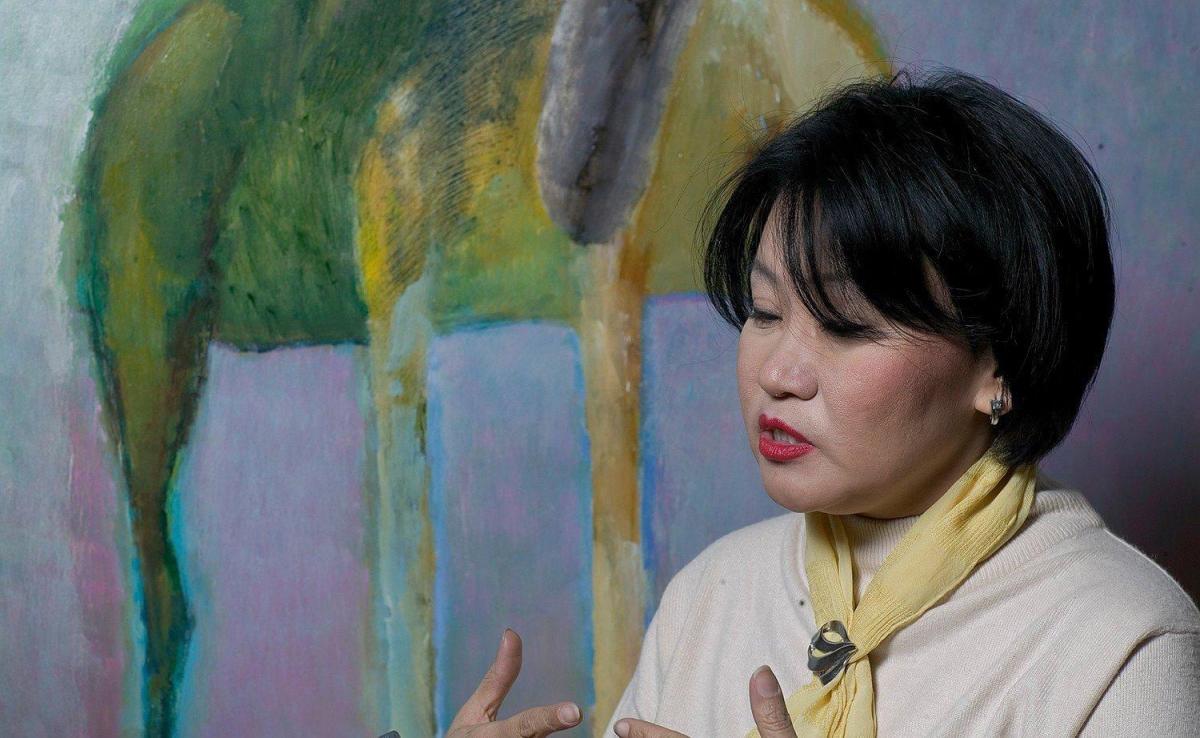 Dr. Uranchimeg Tsultem is a leading scholar of Mongolian art and culture. Her two areas of active research are Buddhist art and contemporary art. She serves as the Edgar and Dorothy Fehnel Chair in International Studies and Assistant Professor of Asian Art at the Herron School of Art + Design, Indiana University-Purdue University Indianapolis (IUPUI). Dr. Tsultem has taught art history in her native Mongolia, the United States and other countries, and recently served as co-chair of the Mongolia Initiative Program at UC Berkeley.

Dr. Tsultem has curated exhibitions of Mongolian art internationally since 1997. She was invited to participate as curator of the first Mongolia Pavilion at Venice Biennale in 2015 as well as the Ulaanbaatar Pavilion at Shanghai Biennale in 2011. Her recent exhibition of Mongolian contemporary art, Mongol Zurag: The Art of Everyday, was held in New York City at the Sapar Contemporary Gallery in the fall of 2019. Dr. Tsultem earned her B.A. from the University of Budapest in Hungary as well as a second B.A. and an M.A. from the Mongolia University of Arts and Culture. She earned her Ph.D. in East Asian and Himalayan History from the University of California, Berkeley.
A Zoom confirmation email with information on how to join the webinar will be sent to all registered attendees a few days before the event. Even though it is not required by Zoom, we recommend that you download and install Zoom on your computer or mobile device in advance, and set yourself up with a free account. Attendees will have a chance to participate in the Q&A with a text chat function.
Registration Policies
The Society for Asian Art's cancellation policy requires at least one week's advance written notice in order to receive a refund of registration fees. This excludes our Travel programs, which have separate cancellation policies, as well as any programs where a specific refund policy is stated on the event page. Your fees will be returned to you through a check in the mail. To cancel, please contact us.
For programs located within the Asian Art Museum, the museum entrance fee must be paid separately and is not included with your registration fee.
Please note that by registering for a program, you are giving consent to the SAA to be photographed or videoed as a participant.