Member Events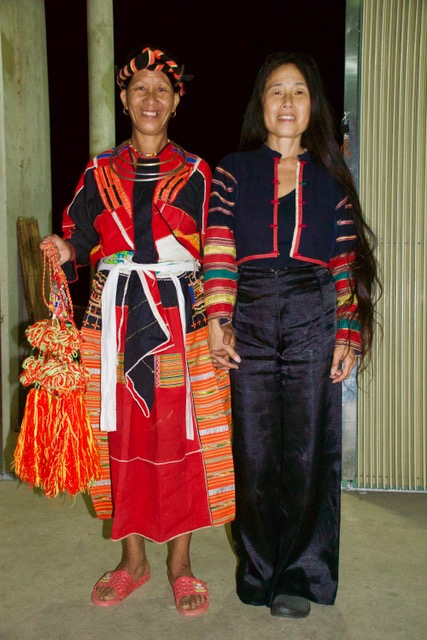 Textile Arts and Ethnic Dress of Vietnam With Serena Lee
Fee:
$15 Society members; $20 non-members (after Museum admission)
Vietnam is one of the few places in the world where many ethnic groups continue to wear distinctive, handcrafted outfits that reflect their clan identities and unique world-views. These garments are often embellished with embroidery, applique, supplementary weft, batik, calendaring, piecework, finger-braiding, fringe, and pom-poms. Serena will discuss the textiles and dress of various tribal groups such as the Dao with White Trousers, Pathen, Lu, Lao, Black Hmong, Black Lolo, Flowery Lolo, Dao with Coins, Green Hmong, White Hmong, Black Dao, Dao Lanten, Katu, Cham and Ma.
Serena Lee is the founder and director of Textile Odyssey Tours and has been a frequent visitor to
Vietnam and the neighboring region. Her writings on the ethnic dress of northern Vietnam and southwest China
have been published in the Encyclopedia of World Dress and Fashion and in the Textile Society of America's proceedings.
 
Registration Policies
The Society for Asian Art's cancellation policy requires at least one week's advance written notice in order to receive a refund of registration fees. This excludes our Travel programs, which have separate cancellation policies, as well as any programs where a specific refund policy is stated on the event page. Your fees will be returned to you through a check in the mail. To cancel, please contact us.
For programs located within the Asian Art Museum, the museum entrance fee must be paid separately and is not included with your registration fee.
Please note that by registering for a program, you are giving consent to the SAA to be photographed or videoed as a participant.