Member Events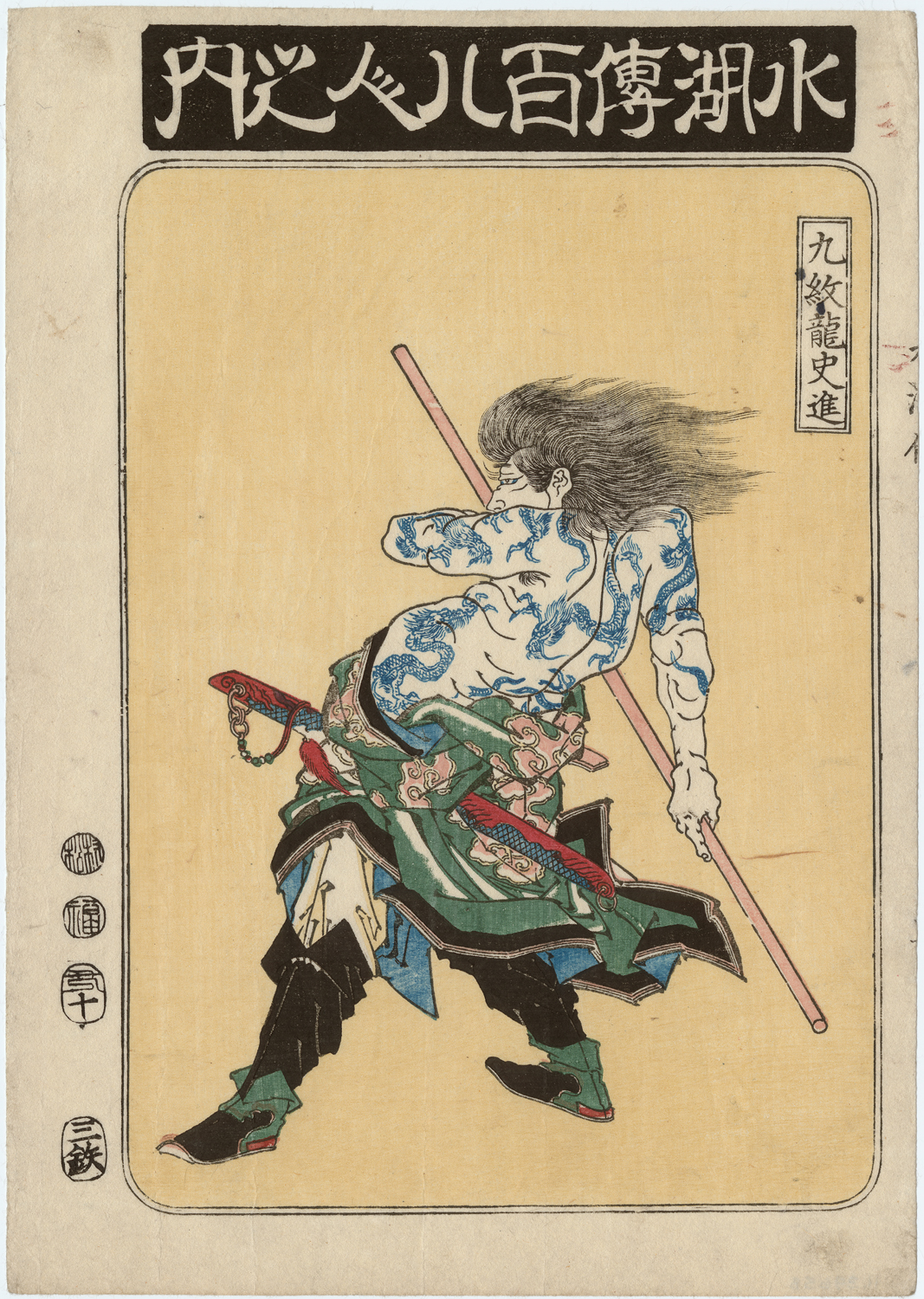 Tattoos in Japanese Prints
Place:
Koret Education Center, Asian Art Museum
Fee:
$15 Society members, $20 non-members (after museum admission)
Sarah E. Thompson will share with us the fascinating story of how, in the early 19th Century, the color woodblock prints known as ukiyo-e first inspired tattoo artists, as the pictorial tradition of tattooing in Japan was just beginning. She will explore the Japanese tattoo's evolving meanings, from symbol of devotion to punishment and even to crime, and will reveal some of the tales behind specific motifs.
Sarah E. Thompson is the Curator of Japanese Art at the Museum of Fine Arts in Boston. She curated the Asian Art Museum's exhibition, Tattoos in Japanese Prints, which opens May 31, 2019, and wrote the accompanying exhibition catalogue.
*Photograph © Museum of Fine Arts, Boston.
Registration Policies
The Society for Asian Art's cancellation policy requires at least one week's advance written notice in order to receive a refund of registration fees. This excludes our Travel programs, which have separate cancellation policies, as well as any programs where a specific refund policy is stated on the event page. Your fees will be returned to you through a check in the mail. To cancel, please contact us.
For programs located within the Asian Art Museum, the museum entrance fee must be paid separately and is not included with your registration fee.
Please note that by registering for a program, you are giving consent to the SAA to be photographed or videoed as a participant.