Member Events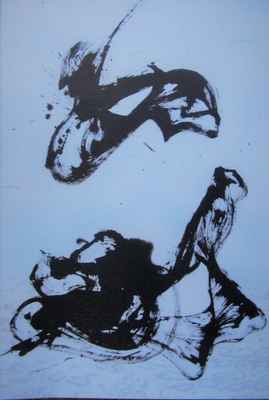 Ink Worlds: Contemporary Chinese Painting from the Collection of Akiko Yamazaki and Jerry Yang
Place:
Cantor Arts Center, 328 Lomita Drive, Stanford University
Fee:
$15 Society members; $20 non-members (includes museum admission)
This event is sold out, and we are no longer accepting waitlist requests.
Ink Worlds explores the diversity of contemporary Chinese ink painting and calligraphy with more than 50 examples from the collection of Akiko Yamazaki and Jerry Yang as well as some examples from the Cantor Arts Center and Stanford University Art Museum. The exhibition encompasses the era from the pioneers of ink abstraction in the late 1960's to the current decade, addressing contemporary concerns as well as historical material, themes and techniques.
Ellen Huang is a Curatorial Fellow in Asian Art at the Cantor Arts Center at Stanford University where she has organized various exhibitions. She received her B.A. from Yale and Ph.D from UC San Diego. She was previously a postdoctoral teaching fellow at UC Berkeley.  
 
Note: Your registration for this event is consent to be photographed or videoed as a participant for SAA publicity purposes.