Member Events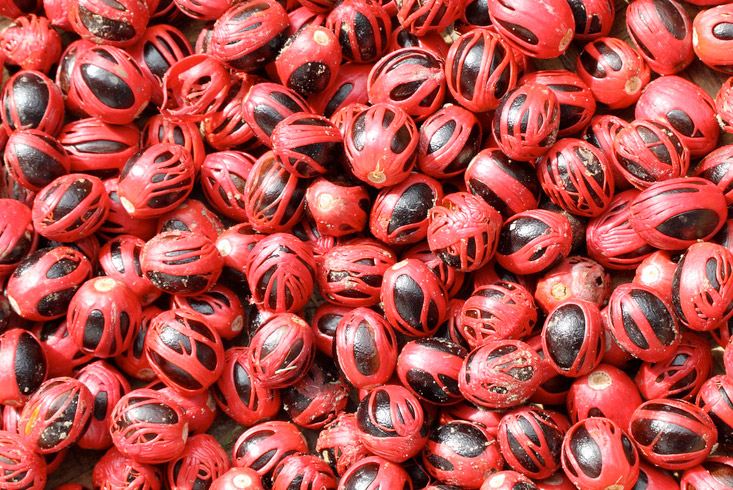 How the Indian Ocean Spice Trade Made the World Modern
Place:
Koret Education Center, Asian Art Museum
Fee:
$15 Society members; $20 non-members (after museum admission)
The quest for spices brought the world together in ways that we only now recognize. Though spices have been in circulation since antiquity, it really was roughly from the "Contact Age" forward (circa 1500 CE) that they began to play a vital role in connecting the world's scattered societies. Prior to that, the Mediterranean Basin and India were thinly connected by spices; further to the east, India and Southeast Asia as well, as were Southeast Asia and China further east. It was, after all, spices that Columbus was looking for when he "found" the New World instead, so we are in some senses the result of his quest for the former, as we sit here in the latter. The barks and seeds of Asia ended up launching the beginnings of the
imperial age, when European state-making projects under the guise of "East India Companies" eventually carved up much of the known world. We will follow this process and learn a bit about the objects of this unparalleled affection—the spices themselves—along the way. We take the seasonings on our dinner tables for granted, but we shouldn't. What could be more prosaic? Yet these commodities are one reason we are all here together, talking in the New World about voyages in the Old World long ago.
Eric Tagliacozzo is Professor of History at Cornell University. He is the author of "Secret Trades, Porous Borders: Smuggling and States along a Southeast Asian Frontier" (Yale, 2005) which won the Harry Benda Prize from the Association of Asian Studies, and more recently of "The Longest Journey: Southeast Asians and the Pilgrimage to Mecca" (Oxford, 2013). He is also the editor or co-editor of ten other books, including the "Asia Inside Out" trilogy from Harvard University Press. He is the Director of the Comparative Muslim Societies Program (CMS), as well as Cornell's Modern Indonesia Project (CMIP), and serves as editor of the journal INDONESIA.
Registration Policies
The Society for Asian Art's cancellation policy requires at least one week's advance written notice in order to receive a refund of registration fees. This excludes our Travel programs, which have separate cancellation policies, as well as any programs where a specific refund policy is stated on the event page. Your fees will be returned to you through a check in the mail. To cancel, please contact us.
For programs located within the Asian Art Museum, the museum entrance fee must be paid separately and is not included with your registration fee.
Please note that your registration for this event is consent to be photographed or videoed as a participant for SAA publicity purposes.