Member Events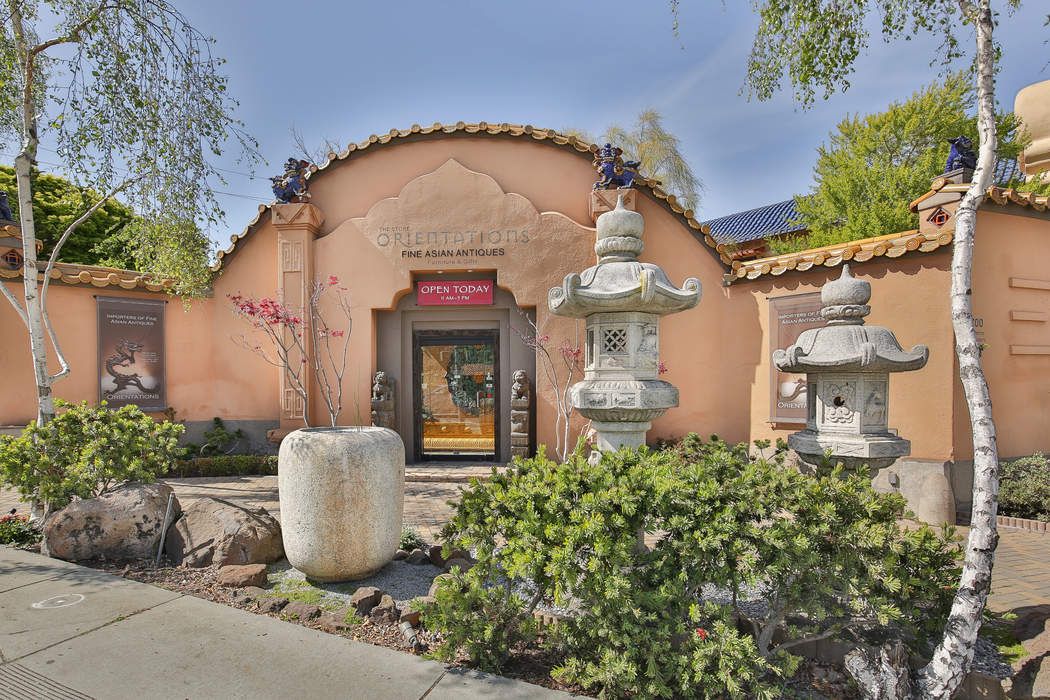 Excursion to Monterey and Orientations
When:
October 27, 2018

to

October 28, 2018
Time:
Saturday, Oct. 27 5:30 p.m. and Sunday, Oct. 28 10:30 a.m.
Place:
Orientations, G.T. Marsh Building, 700 Camino El Estero, Monterey
Fee:
$75 Society members; $90 non-members, including sit-down dinner on Saturday and continental breakfast on Sunday
Online registration has now closed for this event. If you are interested in attending, please contact the SAA office. 
Join us for another fabulous weekend at Orientations with two of our favorite hosts, Jerry Janssen and Russ Young!
The historic Marsh Building was built in the 1920's as a showcase for Asian art. On view during the weekend will be an extensive collection of antique Japanese Shigaraki pottery, as well as many unusual and fine tansu recently arrived from Japan. There will also be a sophisticated selection of contemporary Asian paintings from the Ren Brown Collection. Pat Tseng will present a collection of her newest signature works with special attention given to pieces from her personal antique jade collection.
We will enjoy wine and hors d'oeuvres beginning at 5:30 p.m. on Saturday evening, followed by one of Jerry and Russ's signature elegant sit-down dinners in the gallery.
On Sunday morning, we continue with a continental breakfast and a lecture by Roberta English giving us insight into the works on display. There will also be a presentation by Deputy Director of the Asian Art Museum, Dr. Robert Mintz, about the antique Shigaraki jars.
Transportation and accommodations are on your own. There are several hotels within walking distance of Orientations. It is highly recommended to book hotels at your earliest convenience! 
Come and join us for a very special weekend, and do your Christmas shopping early!
Note: Your registration for this event is consent to be photographed or videoed as a participant for SAA publicity purposes.