Member Events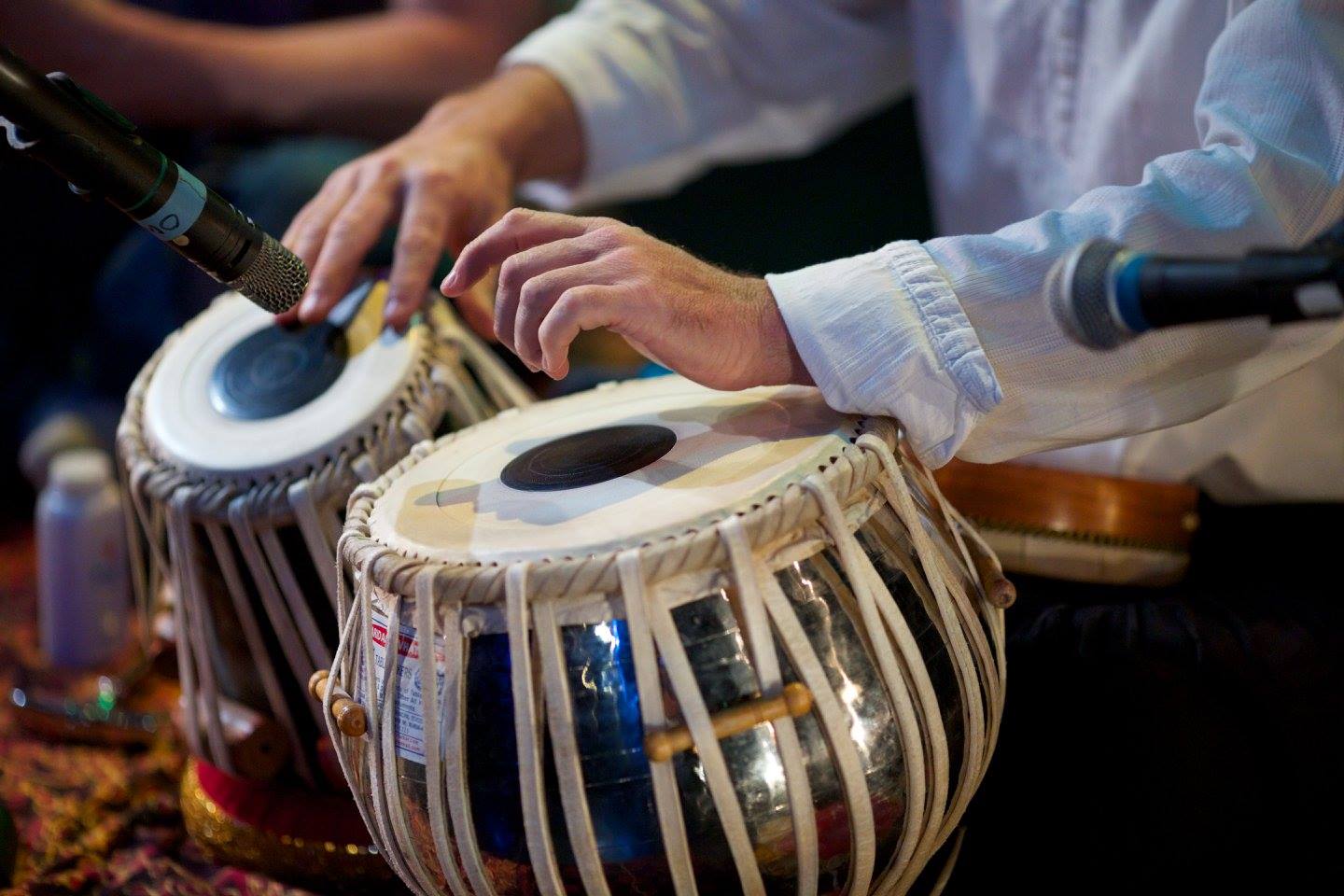 Drums and Rhythms of North and South Indian Music
Time:
10:30 a.m. - 12:00 p.m. Pacific Time
Fee:
$15 per person Society members; $20 per person non-members. Advance registration must be received by the SAA by September 1, 2020.
Advance registration for this program is now closed.
Join a live music demonstration and talk with percussionist Jim Santi Owen, a senior faculty member of the Ali Akbar College of Music, in an online class exploring the drums and rhythms of North and South Indian classical music. With 30 years of experience as an educator and student/ performer of North and South Indian classical music, Jim Santi Owen specializes in the North Indian Tabla and South Indian Kanjira, Thavil, Ghatam, Morsing, and Mridangam. Attendees will experience live demonstrations of each of these percussion instruments, curated videos of master Indian artists, and participatory lessons in the rhythms of North and South India through the onomatopoeic rhythmic syllables used in the teaching and performing traditions of Indian percussion. No prior musical experience necessary.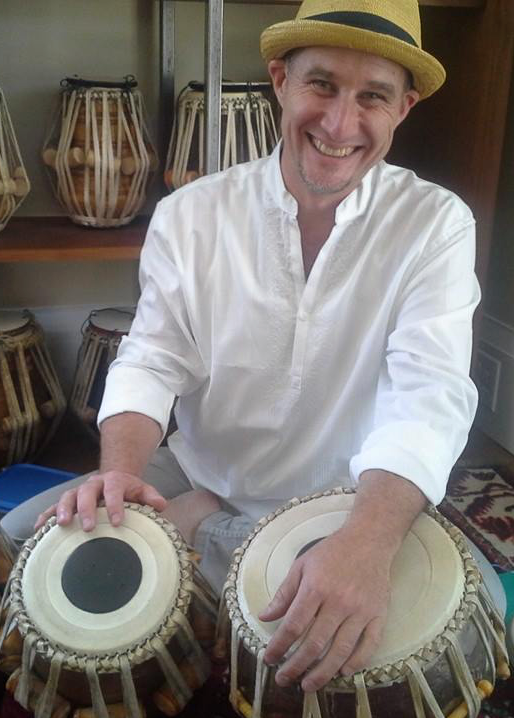 Jim Santi Owen is an American percussionist, educator, performer, composer, and producer based in the San Francisco Bay Area. Drumming since the age of eight, he has devoted over 30 years to the study of the classical percussion traditions of North and South India with tabla maestro Pandit Swapan Chaudhuri and South Indian master percussionists, T.H. Subash Chandran and K. Sekar. Owen studied Jazz with Charlie Haden, James Newton, and Tootie Heath and African drumming and dance from the Ladzekpo Brothers and Dr, Kofi Gbolonyo. A dedicated teacher, Owen is on faculty at the Ali Akbar College of Music, Dominican University, the California Jazz Conservatory, and LINES Ballet and travels around the world teaching master classes for adults and youth. His work as a composer and producer can be found in Facebook's Sound Collection.
A Zoom confirmation email with information on how to join the webinar will be sent to all registered attendees a few days before the event. Even though it is not required by Zoom, we recommend that you download and install Zoom on your computer or mobile device in advance, and set yourself up with a free account. Attendees will have a chance to participate in the Q&A with a text chat function.
Registration Policies
The Society for Asian Art's cancellation policy requires at least one week's advance written notice in order to receive a refund of registration fees. This excludes our Travel programs, which have separate cancellation policies, as well as any programs where a specific refund policy is stated on the event page. Your fees will be returned to you through a check in the mail. To cancel, please contact us.
For programs located within the Asian Art Museum, the museum entrance fee must be paid separately and is not included with your registration fee.
Please note that by registering for a program, you are giving consent to the SAA to be photographed or videoed as a participant.