Member Events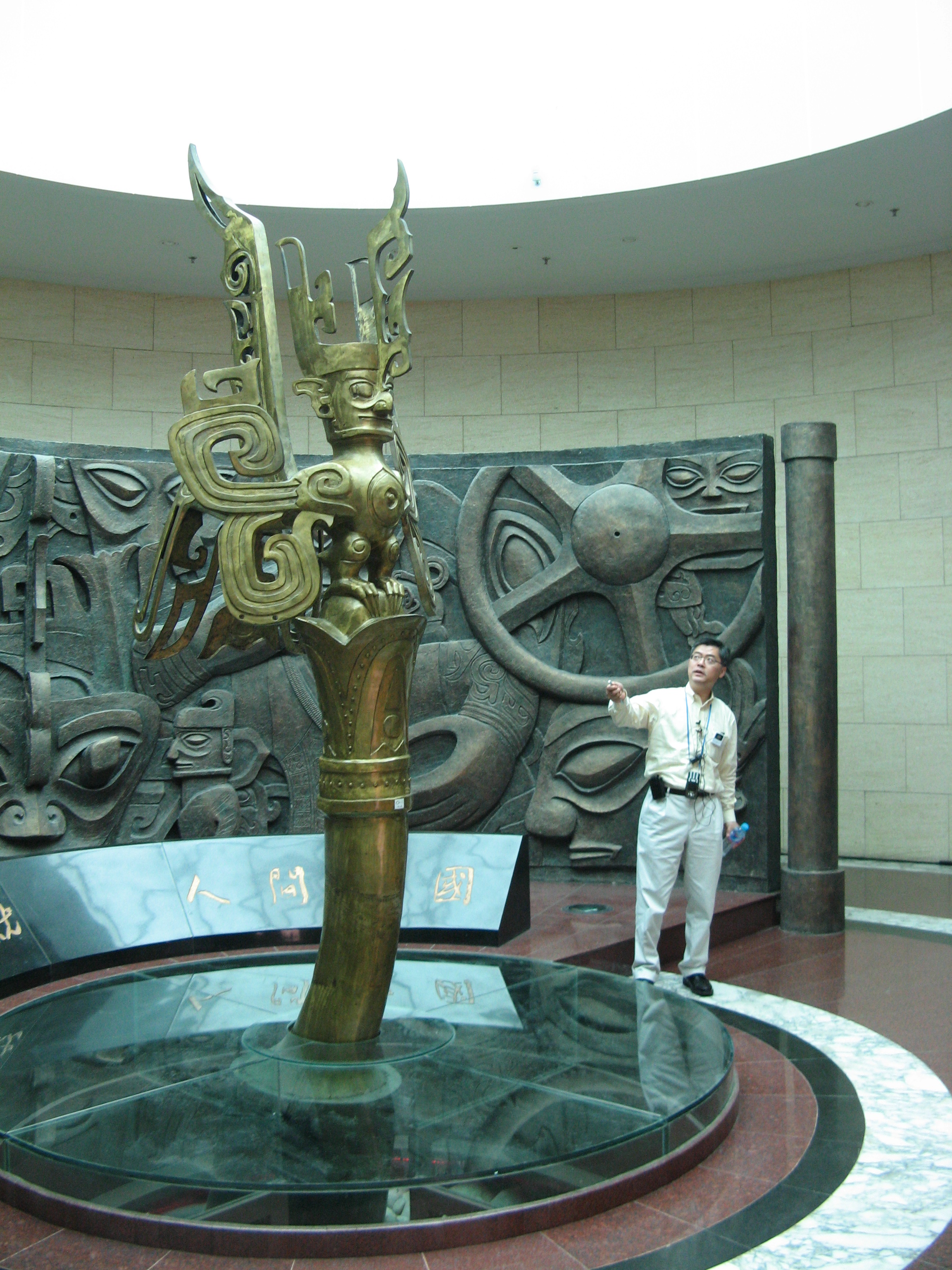 Deciphering Sanxingdui: Iconography of a Lost Civilization
When:
Repeats every month on the 2 of March 2 times.
January 14, 2022
Time:
Jan. 14 & Mar. 2, 2022 10:00 a.m. to 11:30 a.m. Pacific Time
Fee:
The advance registration deadline of Jan. 7, 2022 is now past. Late registration fees are $35 per person Society members; $45 per person non-members for the mini series. Please only register if you are interested in doing a late registration for this mini series.
Late registration for this program is now closed. Thank you.

Late registration is accepted online only. We do not accept check payments or payment by phone for late registrations. Anyone who does a late registration on or after the day of the first lecture, January 14, 2022, will NOT receive a Zoom webinar link for the first lecture, but will instead have access to view the video of this lecture once it is available. All late registrants will receive a Zoom webinar link to the 2nd lecture on March 2, 2022. LATE REGISTRATIONS WILL CLOSE AT 4 PM PACIFIC TIME ON JANUARY 21, 2022.

A Bronze Age civilization lost for more than three thousand years was found in China's Sichuan province in 1986. Remains of a large-scaled, walled settlement were discovered at the village of Sanxingdui, which included two underground pits filled with a staggering number of objects, familiar as well as extraordinary, such as three-dimensional sculptures, life-size standing figures, and masks of fantastic supernatural beings with protruding eyes and huge flaring ears. Nearly 35 years later, in March 2021, Sanxingdui shocked the world with news of the discovery of six more pits, filled with spectacular bronzes, whole elephant tusks, and other precious artifacts, which are now being excavated.
Jay Xu will expand on his previous presentation that provided a brief survey of the ongoing excavations at Sanxingdui and an introduction of its mysterious material culture. Expanding on that and utilizing both the 1986 finds and the latest ones from the field, Jay, in this lecture series, will explore in detail the images at Sanxingdui, as the iconography affords a way to decipher and understand this civilization and its spiritual outlook and practices that those images embodied.

Jay Xu is The Barbara Bass Bakar Director and CEO of the Asian Art Museum. He received his PhD from Princeton University in early Chinese art and archaeology. He has held curatorial positions at the Art Institute of Chicago and the Seattle Art Museum and has had hands-on experience at the Shanghai Art Museum. He is the first Asian American to be elected to the American Academy of Arts and Sciences.
This two lecture mini series is organized as two Zoom separate Zoom webinars. A Zoom confirmation email with information on how to join the webinar will be sent to all registered attendees a few days before each lecture. Even though it is not required by Zoom, we recommend that you download and install Zoom on your computer or mobile device in advance, and set yourself up with a free account. Attendees will have a chance to participate in the Q&A with a text chat function.
Registration Policies
The Society for Asian Art's cancellation policy requires at least one week's advance written notice in order to receive a refund of registration fees. This excludes our Travel programs, which have separate cancellation policies, as well as any programs where a specific refund policy is stated on the event page. Your fees will be returned to you through a check in the mail. To cancel, please contact us.
For programs located within the Asian Art Museum, the museum entrance fee must be paid separately and is not included with your registration fee.
Please note that by registering for a program, you are giving consent to the SAA to be photographed or videoed as a participant.