Member Events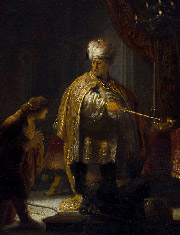 Cyrus the Great in Western Imagination
Fee:
$15 Society members, $20 non-members (after Museum admission)
Internet sales for this event are closed. There is still room, so please come and you may pay at the door.
Asian Art Museum's Chief Curator, Forrest McGill, will discuss Cyrus as he is shown in the Bible, in ancient Greek writing, and in European art, literature and music. How did Cyrus become a model of a wise and humane ruler, respected by figures of the Age of Enlightenment such as Thomas Jefferson? A main focus of the talk will be George Frederic Handel's oratorio Belshazzar, which has Cyrus as its hero. The fully illustrated talk will be accompanied by audio and video clips.
Forrest McGill is Chief Curator and Wattis Curator of South and Southeast Asian Art at the Asian Art Museum.