Member Events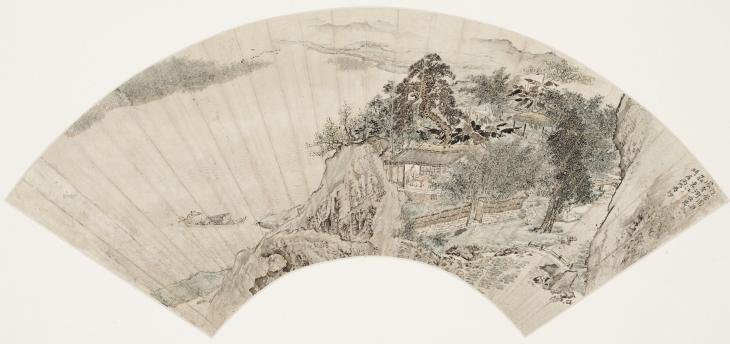 Cal Conversations: Dreaming the Lost Ming
Instructor:
A graduate student, trained by SAA Advisor Julia White
Time:
11:00 am, followed by a no-host lunch at Great China
Place:
Berkeley Art Museum & Pacific Film Archives, 2155 Center Street, Berkeley
Fee:
$15 Society members; $20 non-members (includes Museum admission)
Registration for this event is now closed. If you would like to be put on a waitlist, please email the SAA office. Thank you!
This special exhibition was designed, organized, and researched by graduate students at UC Berkeley under the guidance of Associate Curator of Asian Art Julia White, who selected and investigated each work. This exhibition offers insights into the ephemeral world portrayed in the play The Peach Blossom Fan (1699), which narrates a tragic tale of dynastic collapse and social disarray. It includes landscape and bird and flower paintings from the Ming to Qing dynasties and are drawn from the permanent collection at BAM.
A graduate student, trained by SAA Advisor Julia White, will lead the tour and give us insights into this exhibition by examining the paintings and literature of 17th century China. We would like to help support and promote a new generation of scholars of Asian art.
Note: Your registration for this event is consent to be photographed or videoed as a participant for SAA publicity purposes.