Member Events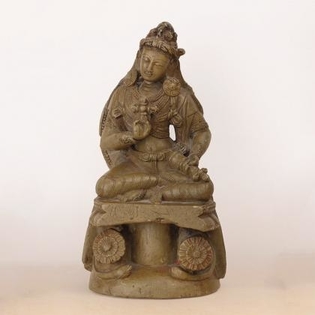 Buddhist Narrative Arts Across Asia
Place:
Berkeley Art Museum & Pacific Film Archive, 2155 Center Street, Berkeley
Fee:
$15 Society members; $20 non-members (includes museum admission)
Registration for this event is now closed. Thank you to everyone who signed up. 
Since the time of the first great stupas at Sanchi and Amaravathi, narrative sculpture has played an immense role in disseminating and teaching Buddhist beliefs. Whether in sculpted or painted forms, specific tenets of Buddhism have been depicted across Asia in engaging, playful, and elegant ways.
Come explore how different cultures across Asia incorporated Buddhist ideas into local beliefs and artistic traditions. From 2nd century Gandharan sculptures to 19th and 20th century Thai temple banners, we will unpack the narrative strategies local artists used in their representational endeavors.
Rosaline Kyo is currently a Mellon Postdoctoral Curatorial Fellow at the Berkeley Art Museum and Pacific Film Archive. She earned her doctoral degree in the History of Art at UC Berkeley. She specializes in later Chinese and Tibetan art with a focus on intercultural artistic connections and depictions of ethnic others in Chinese visual culture.
Registration Policies
The Society for Asian Art's cancellation policy requires at least one week's advance written notice in order to receive a refund of registration fees. This excludes our Travel programs, which have separate cancellation policies, as well as any programs where a specific refund policy is stated on the event page. Your fees will be returned to you through a check in the mail. To cancel, please contact us.
For programs located within the Asian Art Museum, the museum entrance fee must be paid separately and is not included with your registration fee.
Please note that by registering for a program, you are giving consent to the SAA to be photographed or videoed as a participant.