Member Events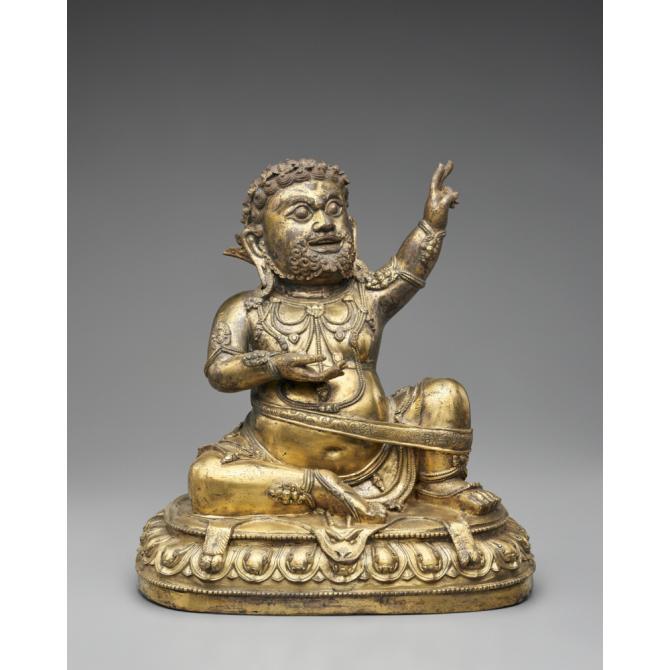 Awaken: A Tibetan Buddhist Journey Toward Enlightenment
Place:
Koret Education Center, Asian Art Museum
Fee:
$15 Society members; $20 non-members (after museum admission)
This event is sold out. If you wish to be put on a wait list, please contact the SAA office via email. Thank you.
Discover the mysteries of Tibetan Buddhist art with Dr. Jeff Durham, curator of the exhibition Awaken: A Tibetan Buddhist Journey Toward Enlightenment. Using some of the most fascinating paintings and sculptures in the exhibition, Dr. Durham reveals how art, meditation and ritual practice operate together to help the student "awaken" to the true nature of the mind. From traditional masterworks to contemporary visions, you will see how this artistic tradition promotes the practice of visualization, the key meditative technique in Tibetan Buddhism. 
Jeff Durham is Associate Curator of Himalayan Art at the Asian Art Museum of San Francisco. His previous exhibitions range from small to large and include Divine Bodies: Sacred Imagery in Asian Art, A Guided Tour of Hell, and Enter the Mandala. During his nine years at the museum, he has published many academic articles focused on the issue of exhibiting sacred art in secular spaces. Prior to joining the Asian Art Museum, Dr. Durham was Professor of Religion at George Mason University in Virginia, St. Thomas Aquinas College in New York, and the University of North Carolina. A native of Ft. Worth, Jeff calls himself 'the first Texan Sanskritist.' 
Registration Policies
The Society for Asian Art's cancellation policy requires at least one week's advance written notice in order to receive a refund of registration fees. This excludes our Travel programs, which have separate cancellation policies, as well as any programs where a specific refund policy is stated on the event page. Your fees will be returned to you through a check in the mail. To cancel, please contact us.
For programs located within the Asian Art Museum, the museum entrance fee must be paid separately and is not included with your registration fee.
Please note that your registration for this event is consent to be photographed or videoed as a participant for SAA publicity purposes.