Literature Courses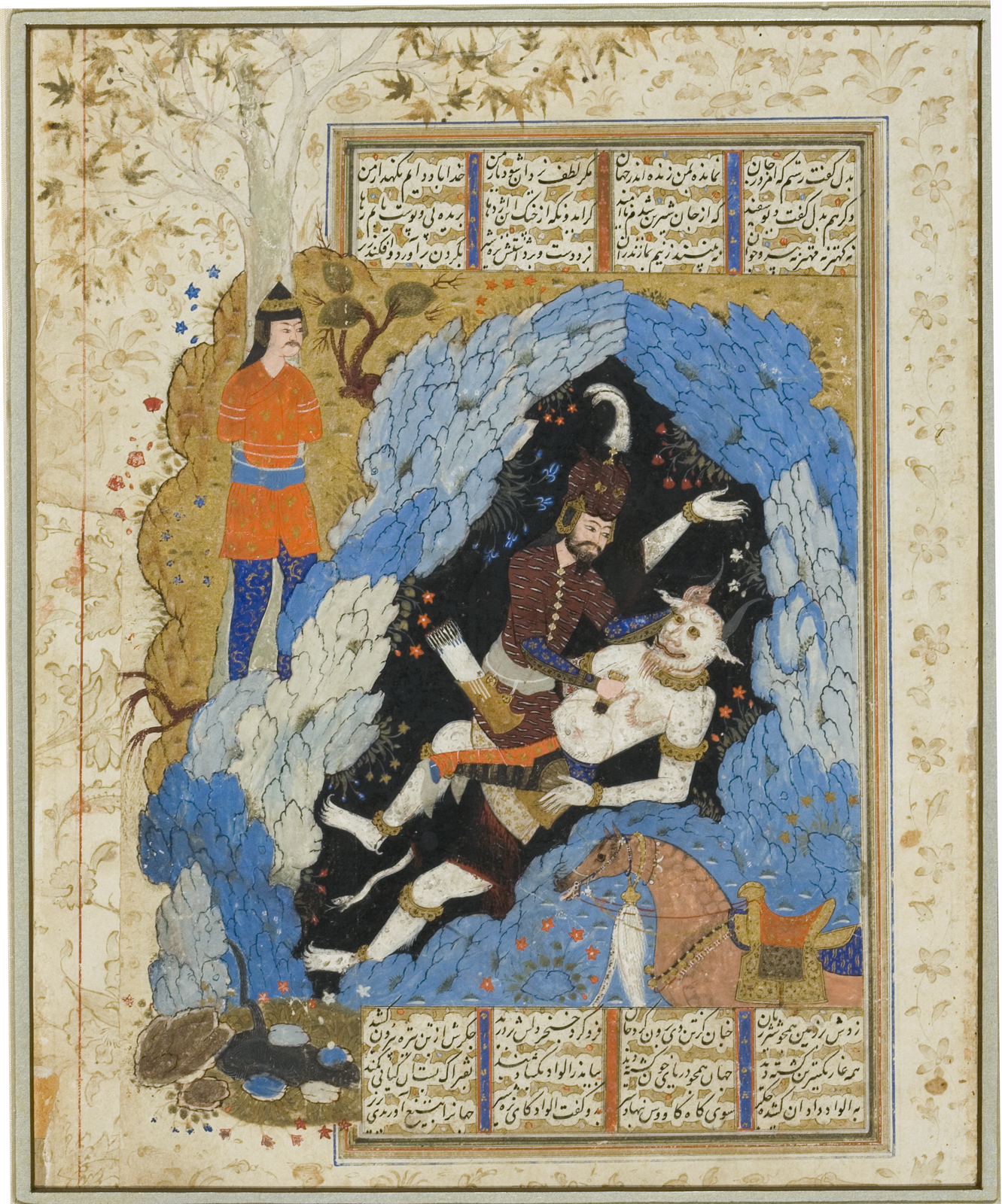 The Epic of Nations: Shahnameh the Chronicle of Kings 
When:
Repeats every week every Sunday until Sun Oct 29 2017. Also includes Sun Oct 22 2017.
October 15, 2017
Fee:
$60.00 Society members, $75. non-members (after Museum admission). This class is full but if you would like to be placed on the waitlist please contact the SAA Office.
Ancient Iranians, like other peoples of antiquity, created narrative poems and prose works of legendary and heroic content.
We will focus on the Book of the Kings (Shahnameh), composed over a thousand years ago by the Persian poet Ferdowsi, reviewing the work with illustrated paintings from different manuscripts. This monumental volume in 50,000 verses is a compilation of various mythological and heroic episodes in a single epic.  It tells the story of several Iranian peoples from the creation of the world to the seventh century common era.  Other related accounts from the earlier Avestan and Middle Persian texts will also be introduced, but the Shahnameh is regarded as the national epic of many nations.
Primary reading materials will be from Shahnameh: The Persian Book of Kings by Abolqasem Ferdowsi, translated to English by Dick Davis, published in 2007 and 2016 by Penguin Classics.  Other selected readings will be introduced as we proceed.
 
Dr. Mitra Ara is professor and founding director of Persian Studies at San Francisco State University, where she lectures on the Ancient Iranian cultures, religions, and mythologies