June 2, 2022 Annual Meeting & Reception
The Annual Meeting and Reception took place on Thurs., June 2 in Samsung Hall at the Asian Art Museum. Those in attendance were able to mingle over drinks from 3:30 p.m. to 4:00 p.m. President Ehler Spliedt opened the meeting at 4:00 p.m. He thanked retiring board members, Margaret Edwards, Etsuko Kobata and Pamela Royse and presented certificates of appreciation. An election was held to elect new board members as well as those serving an additional two-year term. Board member Gloria Garaventa introduced the new board member candidates. Immediately following the meeting, ex officio Board member Dr. Forrest McGill introduced Dr. Robert P. Goldman, who gave a lecture on Valmiki's Ramayana. After the lecture, members enjoyed food and wine and each other's company.

Here are some photos from the meeting. Enjoy!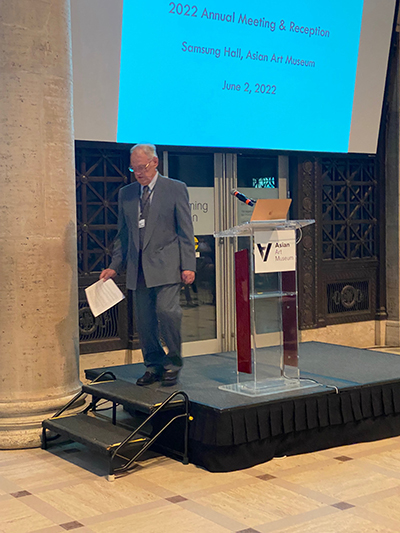 Ehler Spliedt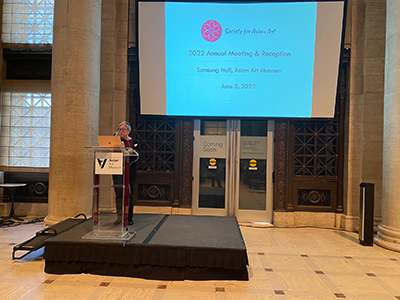 Gloria Garaventa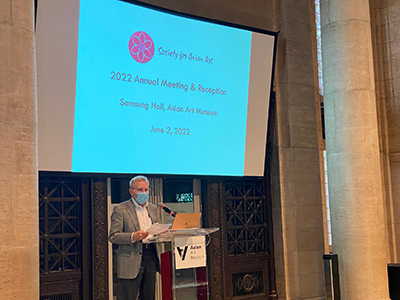 Dr. Forrest McGill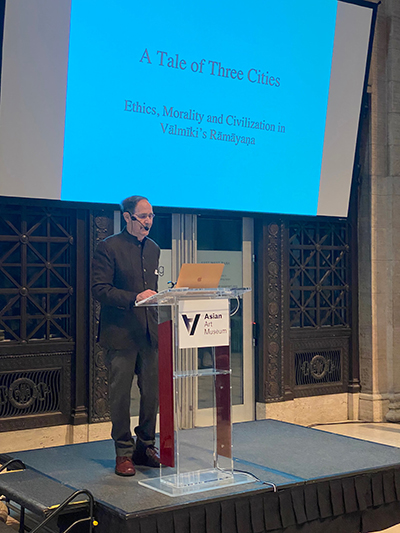 Dr. Robert P. Goldman