Annual Book Sale
Thursday, Apr. 7, 2022, 1:00 p.m. - 8:00 p.m. & Friday, Apr. 8, 2022, 10:00 a.m. - 4:00 p.m.

Loggia, Asian Art Museum

Free after Museum admission.
Proof of vaccination and mask required for entry and social distancing will be enforced. No cash transactions.

Books on Asian Art, History, Literature, Culture, Travel, Cooking

Thousands of books, including collector's items, will be available at bargain prices. Selections include books on Asian art, history, literature, religion, culture, cooking, travel, textiles, jewelry and more.

All books are donated by members and friends of the Society for Asian Art or friends of the the Asian Art Museum. All proceeds will benefit the Asian Art Museum's C. Laan Chun Library. Over the past decade, the sale of donated books has raised more than $100,000 for the Museum's library, one of the most extensive art libraries in the country.

Tell your friends about this one-of-a-kind book sale in San Francisco!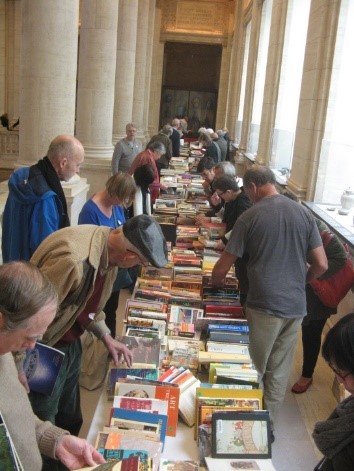 Photo courtesy of Ehler Spliedt.