Member Events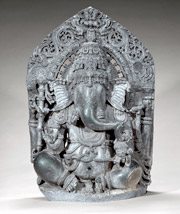 Witty, Wicked & Wily - The Art of Storytelling
Fee:
This program is sold out.
Come hear the superb storytellers of the Asian employ their extraordinary skills to transform us into the magical world of Asian myths and folklore. They will regale us with tales that the objects in our collection would tell us if they could speak. Inanimate objects will come to life before your very eyes. Not only will our storytellers share fascinating lore with us, they'll also give us a bit of background on the art of storytelling itself. You might discover a hidden storytelling talent yourself! This is both fun and instructive with tea, coffee, and cookies to sustain you.
Note: Your registration for this event is consent to be photographed or videoed as a participant for SAA publicity purposes.