Member Events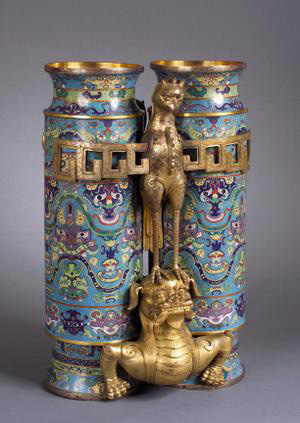 Cloisonné and Champlevé - The Marriage of Glass and Metal
Fee:
$15 Society members; $20 non-members (after Museum admission). Online tickets are no longer available, but tickets may be purchased at the door.
This lecture will examine the history of cloisonné and champlevé in Asia as well as the origins of this technically challenging art form in the early medieval Middle East. It will explore the techniques and materials used to produce these fabulous works of art, and will elaborate on how styles and technology changed from pre-Ming China to late Meiji Japan.


Marsha Vargas Handley, a long-time SAA member and friend, was a dealer in Asian arts for over 45 years as the owner of Xanadu Gallery in San Francisco. As a Senior Member of the American Society of Appraisers, Marsha has been certified as an appraiser in Asian art for over 35 years and has handled and studied a wide range of Asian works of art.
Note: Your registration for this event is consent to be photographed or videoed as a participant for SAA publicity purposes.