Member Events
2020 Annual Book Sale
Fee:
Free after museum admission

Society for Asian Art and Asian Art Museum are separate non-profit organizations with separate memberships. Please use the appropriate registration buttons to register for Society programs.
In accordance with the directives of the City and County of San Francisco and the State of California to help prevent the spread of COVID-19, the Society for Asian Art has postponed the Annual Book Sale to a date yet to be determined. Thank you for your understanding.
Thousands of books, including collector's items, will be available at bargain prices benefiting the Museum's C. Laan Chun Library. Selections include Asian art, history, literature, religion, culture, cooking, novels, travel, textiles, jewelry and more.

The Society for Asian Art Annual Book Sale has raised more than $100,000 for the Museum's library, one of the most extensive art libraries in the country.
It is not too late to donate books to the SAA for this year's Annual Book Sale!

We now accept books throughout the year for our Annual Book Sale. So if you move, downsize or are tired of all the books collecting dust in your home, please donate them to the SAA. We are accepting books with Asian subjects only, be it art, culture, novels, history, travel, cooking, exhibition catalogues or others.

Due to construction at the museum, we are unable to accept book donations at the SAA office. You can drop off books at the Friday morning Arts of Asia lectures. If you have a lot of books, we are happy to pick them up from your home within the Bay Area. Please contact the SAA office at 415-581-3701 or info@societyforasianart.org for details.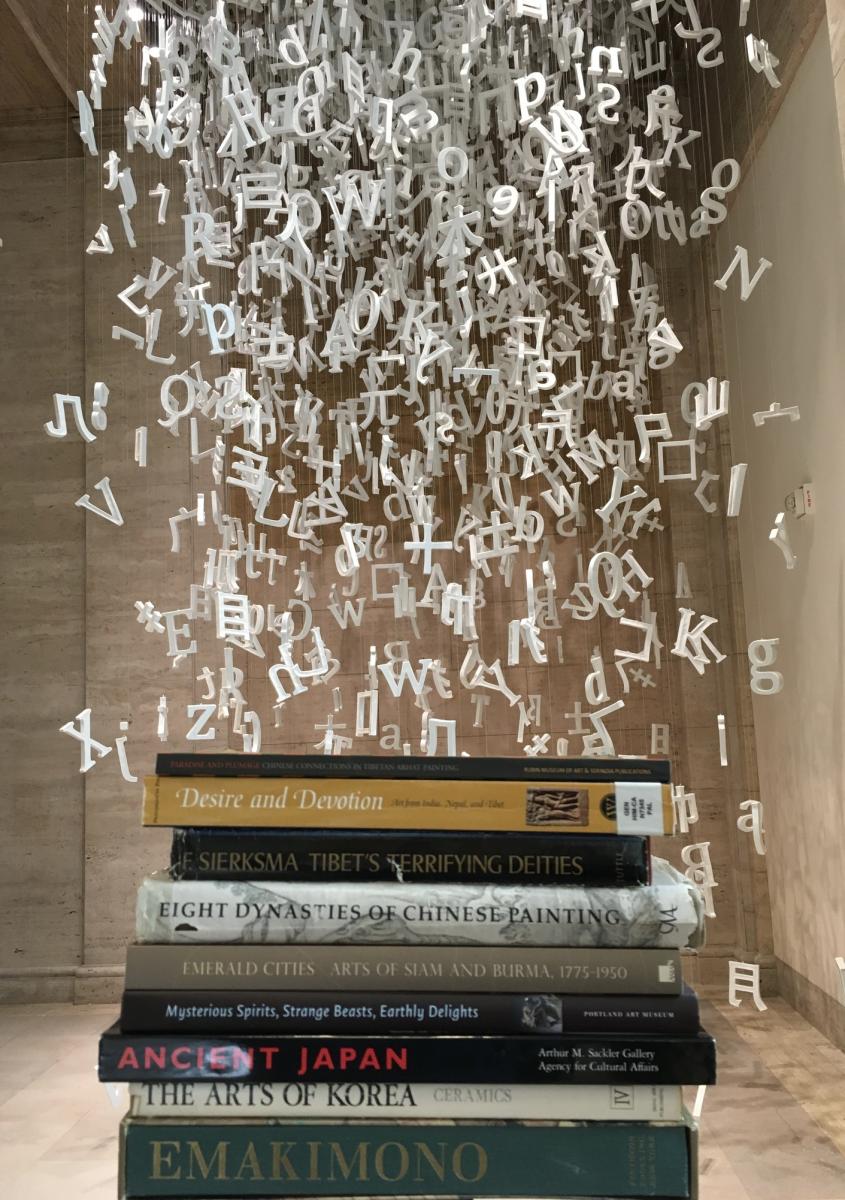 Photo courtesy of Peter Sinton.
Registration Policies
The Society for Asian Art's cancellation policy requires at least one week's advance written notice in order to receive a refund of registration fees. This excludes our Travel programs, which have separate cancellation policies. Your fees will be returned to you through a check in the mail. To cancel, please contact us.
For programs located within the Asian Art Museum, the museum entrance fee must be paid separately and is not included with your registration fee.
Please note that your registration for this event is consent to be photographed or videoed as a participant for SAA publicity purposes.