Arts of Asia Lecture Series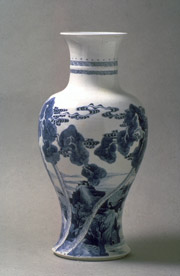 The Arts of Asia Spring 2013
When:
Repeats every week every Friday until Fri May 03 2013.
January 25, 2013
Fee:
$20 per lecture (after Museum admission and after 10:15am, subject to availability). Series Tickets are sold out.
The Culture and Arts of China: From The Song Dynasty to Contemporary Register now for the spring semester of the Arts of Asia lecture series: The Culture and Arts of China. Featuring an impressive roster of prominent curators and scholars, the next 15 lectures will proceed chronologically from the Song Dynasty to China's vibrant contemporary art scene. As always, lecturers will showcase the outstanding collection of the Asian Art Museum and reveal how the museum's masterpieces can deepen our understanding of Chinese culture, history, religion, and the role of global cultural interchanges. 
Schedule
January 25
Chinese Painting and Calligraphy: Theory and Practice Study Guide 
Peter Sturman, UC Santa Barbara
February 1
Refinement Perfected: The Arts of the Song Dynasty (960–1279) Study Guide
Robert Mowry, Harvard
February 8
China under Foreign Domination: Liao, Jin, Yuan Dynasties Study Guide
Hsueh-man Shen, New York University
February 15
Demons, Melons, and the Mandate of Heaven: Religion in the Founding of the Ming Dynasty Study Guide
Sarah Schneewind, UC San Diego
February 22
Court Arts of the Mid and Late Ming Dynasty Study Guide
Michael Knight, AAM
March 1
Ming Literati Culture: Artists and Collectors as Arbiters of Taste Study Guide
Dora Ching, Princeton
March 8
China in the World - 500 Years Ago Study Guide
Timothy Brook, University of British Columbia
March 15
Symbolism in Chinese Art Study Guide
Terese Bartholomew, AAM
March 22
Suzhou, Yangzhou and the Grand Canal Study Guide
Michael Knight, AAM
March 29
Latter Days of the Law: Buddhist Art in China after the Huichang Persecution (845CE) Study Guide
Pat Berger, UC Berkeley
April 5
Who Were the Manchus: From Garrison to Court in an Early Modern Empire Study Guide
R. Kent Guy, University of Washington
April 12
The Literati Tradition during the Qing Dynasty Study Guide
Joseph Chang, AAM
April 19
China in Transition: 1850-1949 Study Guide
Claudia Brown, Arizona State University
April 26
Revolutionary Ink: Six Decades of Chinese Brush-and-Ink Painting and Social Transformation, 1949-2013 Study Guide
Lisa Claypool, University of Alberta

May 3
Wrap-up of Chinese Art from Song to Contemporary Study Guide
Michael Knight, AAM